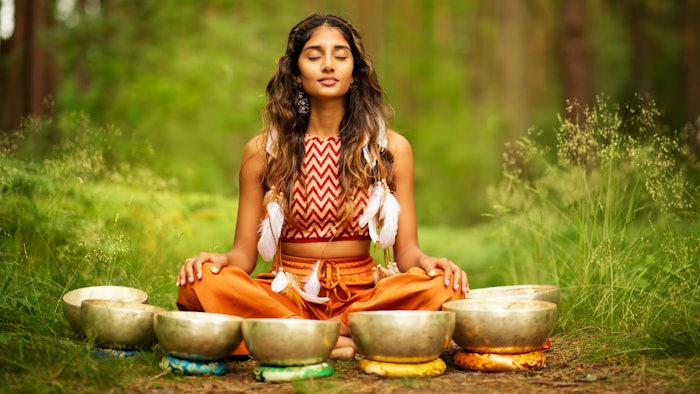 The year may be coming to a close, but that isn't stopping health and wellness from growing in popularity, with exciting trends making waves within the industry. Spa goers and wellness enthusiasts are prioritizing these trends to align their mind, body and soul, according to an article published on Luxury Lifestyle Magazine. 
Here are the trends to keep on your radar for the rest of 2023, and looking into the new year. 
1. Massage Marketplaces
People who are living active lifestyles and consistently partaking in a fitness routine are looking for massage services on demand more than ever before. While massages still have a place in the resort sector of wellness, many patrons are interested in results-driven massage services that target chronic pain, fitness-induced soreness and as a form of recovery. Wellness companies like Zen Hut are taking notice and providing these massage therapies at a larger and quicker scale to meet this demand. 
2. Mindful Sound Therapy
Mindful sound therapy is continuing to grow in popularity, with wellness enthusiasts interested in combining ancient healing practices with more modern technologies. This practice allows patrons to immerse themselves in the healing proprieties of sound provided by sound bowls, tuning forks and gongs. With stress and anxiety numbers spiking consistently, sound therapy remains a powerful method to treat these ailments when performed regularly. 
3. Virtual Reality Healing Retreats
In the current world marketplace, VR and wellness seem to go hand in hand. While surprising, combining these modalities has opened the world of wellness for patrons everywhere, making therapies available to an even larger scope of people. A VR experience that continues to grow in popularity is virtual reality wellness retreats. Many people might find that they don't have the time or financials to escape to a wellness retreat, but VR brings these retreats straight to their living room. These retreats can include practices like meditation, talk therapy, yoga and more. 
Related: How to Embrace Wellness Tech Trends to Unlock the Future of Health & Wellness
4. Nature-Based Therapy
We have immensely covered the growing interest in nature-based wellness treatments on the WellSpa 360 website, so it's no surprise that these services are trending. People are now realizing the physical and mental benefits of immersing themselves in nature and building their connection to the environment. These therapies aim to disconnect patrons from their devices, and instead instill the importance of prioritizing the outside world around them. While grounding or simply taking a walk will do, activities like hiking, wildlife observation and nature retreats are also trending. 
5. Gene-Based Therapies
The recent advancements in genetic research have widened the scope of gene-based therapies available for wellness goers everywhere. With customization at the forefront, people can now to take a completely personalized approach to their individual wellness. These therapies utilize DNA to determine what someone would need to feel their absolute best. This means access to important insight on nutritional needs and pre-disposed health conditions.