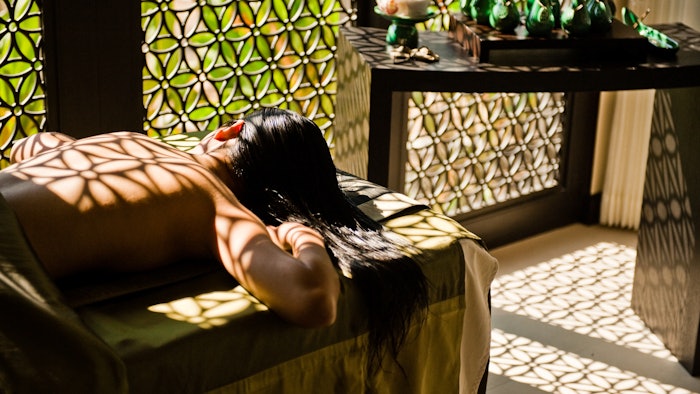 Photo Courtesy of Banyan Tree Samui
Banyan Tree Samui has introduced new complimentary aromatherapy workshops for all of its guests, held twice weekly to help unlock the mystery of the ancient traditional practice. The luxury hotel based in Samui, Thailand is able to source many of the aromatic ingredients used in its workshops at local markets.
Related: Banyan Tree's Healthy Twist on Phad Thai [Full Recipe]
The resort's aromatic ingredients come from plant extracts—flowers, twigs, leaves, bark, roots, wood, fruits, seeds and resins—obtained by either a process of expression or steam distillation, yielding aromatic oils that can be used for healing. The only other ingredients are distilled water and ethyl alcohol.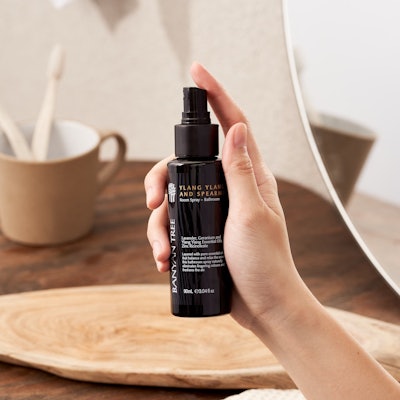 Participants are free to select which essential oils they would like to create at the workshop, which is held at Banyan Tree Gallery Samui, the resort's on-site boutique. Choices include cedarwood, rosemary, lavender, ylang-ylang, bergamot, peppermint and pine. The hotel provides oil burners and incense in each villa with a daily rotation of fragrances as part of the turndown service.
On Mondays, for example, lemongrass essential oil (effective for alertness, stimulation, and reducing anxiety) is combined with rose incense sticks (uplifting, soothing) to create an ambiance of romance.
Sleep therapy is one of the foundations of Banyan Tree's 8-Pillar philosophy and a keystone of the Wellbeing Sanctuary program and the aromatherapy workshops reflect that in its sleep benefits. 
Among the other aromatherapeutic activities provided for guests is a Sense of Nature Walk guided tour led by the hotel's sustainability team around the 38-acre property to discover and explain some of the tropical flora and fauna.