Leah Vanderveldt
's first book,
The New Nourishing
(Ryland Peters & Small, 2017), a compilation of over 100 plant-centric dishes that offer indulgent yet nutritious twists on comfort foods. Vanderveldt's crisps (the U.K. term for chips) are oven-baked to lower the calorie count; this recipe is based on beets and sweet potatoes, but for added color, carrots and parsnips mix well too, says the author. Not only do the tasty treats present beautifully in white or other pale-hued bowls, but they're also versatile, pairing perfectly with spreads, cheeses, salsas and dips. Making the crisps up to three days ahead of time is a cinch; to keep out excess moisture, store them in the fridge—if you can resist the temptation to snack, that is!
RELATED: Taste – Cucumber Mint Mojito Popsicles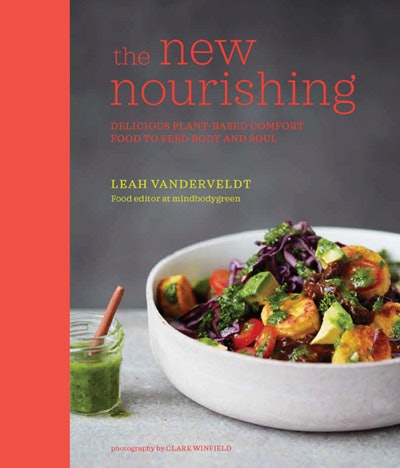 Oven-Baked Rosemary Crisps/Chips
Serves 3-4
2 small to medium beets
1 sweet, white or purple potato
Olive oil, for brushing
1 Tbsp. fresh rosemary leaves, finely chopped salt, to taste
RELATED: Taste – Milk Chocolate Pudding
Preheat the oven to 375° F. Slice beets and potato very thinly (preferably with a mandoline to ensure even slicing) and arrange on baking sheets brushed with olive oil, giving each slice plenty of space. Lightly brush with more oil, sprinkle with rosemary and season with salt. Bake for 10 to 13 minutes, rotating once or twice and watching carefully to avoid burning. Let cool on sheets before transferring to a serving plate or bowl. Repeat with any remaining vegetables as necessary.
–by Marina Kay
Chips satiate our cravings for something salty and crunchy… and who doesn't love the sound of that first bite? However, like all classics, this snack could stand a healthy revamp, which is precisely the thinking behind natural food expert