Wanderlust
 is known for its popular lifestyle festivals, which are held all over the world—65 events in 16 countries so far. And with 91 percent of the brand's audience identifying as foodies, says cofounder Jeff Krasno, publishing a healthy cookbook was a no-brainer. What makes
Find Your True Fork
(Rodale Books, 2017), which was co-produced with Maria Zizka and Grace Edquist, so intriguing is that its recipes were created by top American chefs and based on different food approaches. Divided into 10 chapters that double as multicourse menus, the book covers everything from Ayurveda to Paleo and plant-based dishes.
RELATED: Taste: Cucumber Mint Mojito Popsicles
Speaking of plant-based fare, the vegan- approved "Citizen Raw" chapter—with recipes from Matthew Kenney, chef and owner of Plant Food + Wine restaurant in Venice, California—features inventive dishes that are high on texture, like this creamy Milk Chocolate Pudding. "There's a sense that if you're vegan, you don't get to indulge. We wanted to dispel that notion," explains Krasno. The trick to achieving that custardy consistency comes down to using ripe avocados—you'll know they're ready when the fruit yields to gentle pressure. Also, be sure to opt for a variety that doesn't impart much flavor, unlike the popular Hass avocado that tends to taste nutty. Although the growing season in some parts of the U.S. lasts only a few months, Mexico's is year-round, making this sweet treat an evergreen one.
RELATED: Strawberry Lemonade Smoothie Bowl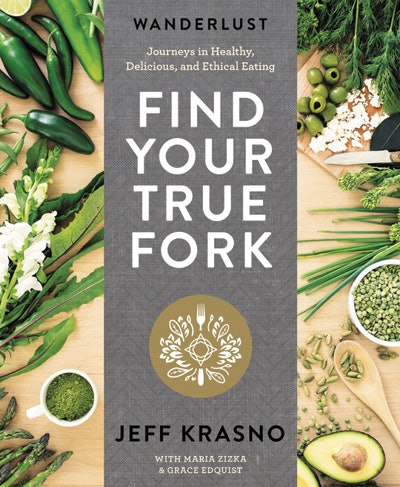 Milk Chocolate Pudding Recipe
Yields 2 servings
1 ripe avocado
1/2 cup unsweetened almond or preferred seed milk
1/4 to 1 1/2 cups agave or maple syrup
1/4 cup unsweetened cacao powder
1 tsp. vanilla extract
Pinch of ground cinnamon
Pinch of sea salt
In a blender, combine milk, avocado, 1/4 cup of agave or maple syrup, cacao powder, vanilla extract, cinnamon and salt, and blend until smooth. Adjust the sweetness to taste, adding more agave or syrup if needed. Serve in chilled glasses or small bowls. Garnish with fresh fruit, nuts, seeds, goji berries or cacao nibs (optional).
–by Marina Kay
Wellness platform