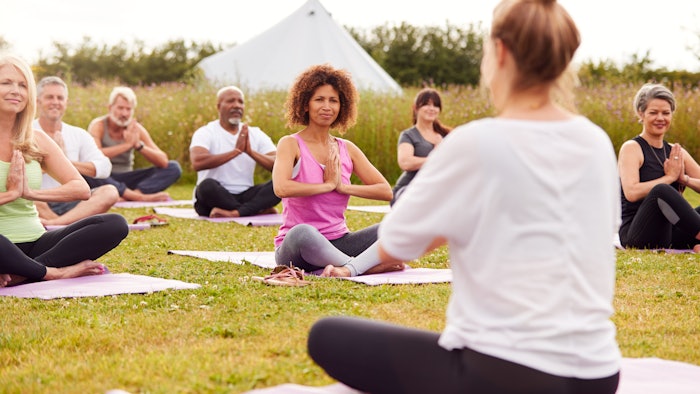 Canyon Ranch has formed an exclusive partnership with Loeb Leadership for organizational and senior leadership retreats at any of Canyon Ranch's three locations in Lenox, Massachusetts, Tucson, Arizona, and Woodside, California. The retreats will offer a range of activities that promote physical, emotional and mental wellness, including meditation, yoga, spa treatments and outdoor activities.
Related: Soothe Provides Hotels Access to Offer On-Demand Spa Services with B2B Hospitality Partner Platform
Loeb Leadership will work with clients to design a program at Canyon Ranch that aligns with their objectives, culture and leadership style. Canyon Ranch offers a variety of accommodations, from luxury suites to private residences, and spa facilities with a range of treatments and services that improve physical and emotional well-being.
Loeb Leadership's retreats at Canyon Ranch feature a range of spa and wellness activities. Guests can participate in mindfulness and meditation sessions, yoga and fitness classes, spa treatments, healthy dining options and outdoor activities such as hiking and biking. These activities are designed to help executives disconnect from the stresses of daily life and reconnect with their inner selves.
Natalie Loeb, founder and co-CEO of Loeb Leadership, said, "We are thrilled to partner with Canyon Ranch, one of the world's most recognized and respected destinations for wellness and rejuvenation. Our partnership will provide our clients with a bespoke experience that offers the perfect combination of personal and professional growth and renewal."
Naomi Rose, director of partnership accounts at Canyon Ranch, said, "Canyon Ranch is excited to partner with Loeb Leadership to support the growth and success of clients with our world-renowned amenities and integrative approach to wellness. This partnership reinforces our commitment to providing guests with unique and transformative experiences that promote physical, emotional, and mental well-being."