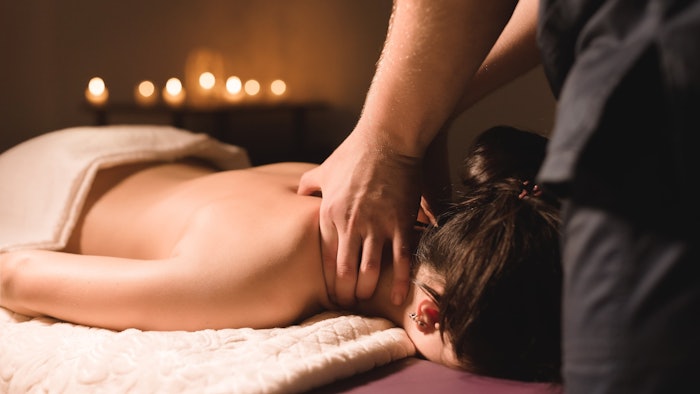 Courtesy of Woodhouse Spa
Woodhouse Spa is taking mental health seriously by curating treatments to help guests improve anxiety, stress and sleep.
The franchise, which has more than 70 locations across the U.S., is offering these three treatments specifically geared toward promoting the mental health of guests. 
Shirodhara Ritual for anxiety: This healing and relaxing technique begins with lavender essential oil combined with warm, nutritive oils that flow onto the center of the forehead from a beautiful copper vessel, releasing mental tension and mind chatter. A soothing head and scalp massage follows to continue this uplifting experience and encourage a state of well-being.
WH Signature Restorative Sleep Massage for stress and anxiety: A proprietary blend of essential oils guide this restful, therapeutic massage that encourages more fulfilling sleep. Its ultimate goal is to help get the sleep cycle back on track.

Digital Detox Package for stress and mental reset: This treatment bundle includes the Woodhouse Signature Holistic Minkyti Facial, Woodhouse Signature Holistic Body Detox, Woodhouse Signature Restorative Sleep Massage – plus a phone storage space.