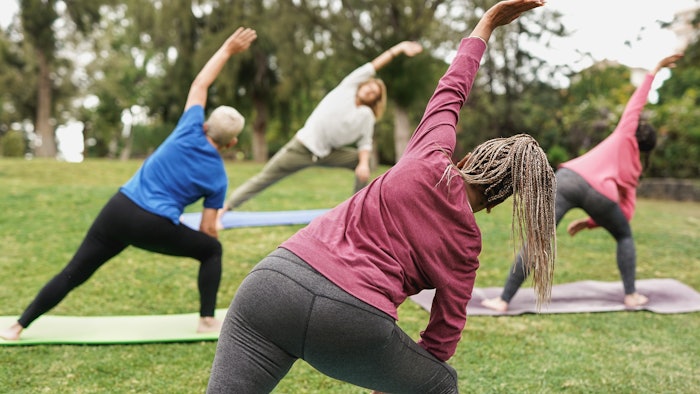 Our recent poll revealed that 71% of you want more fitness program education for your properties. Luckily, we have a wealth of information on the most popular fitness and exercise programs at spa and wellness centers today. Here are our top 5!
1. The Most Popular Fitness Classes, Ranked: A study analyzing Google search trends revealed the five most popular fitness classes in America, including yoga, Zumba and more. 
2. Fitness Trends Taking Over in 2023: Check out these seven trends influencing boutique fitness, including top motivators, technologies and more. 
3. Cutting-Edge Aqua Classes: These three innovative classes minimize strain on joints while enhancing recovery time and improving flexibility.
4. Summer Fitness Tips to Share with Clients: If space is limited, remember that you can always offer guidance, like these five tips, to support guests' wellness and workouts at home.
5. The Muscle Recovery Trend: Recovery is especially important for guests who work out regularly. These insights will help you curate the perfect recovery program!