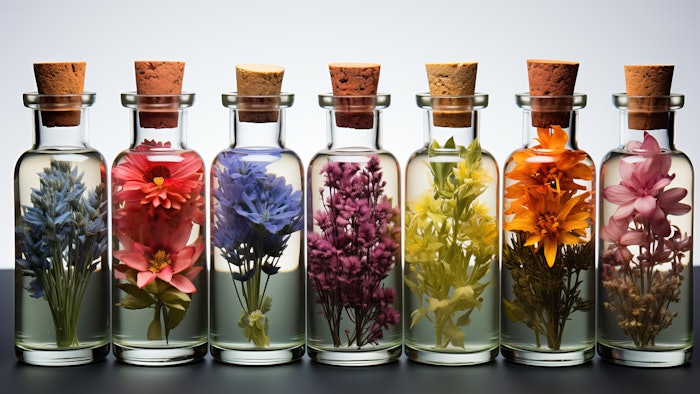 Attendees at our annual Face & Body Northern California show gathered on Aug. 21 to gain knowledge on the power of organic beauty and where the future of the industry is headed from wellness veteran, Adora Winquist, modern alchemist and founder of The Soul Institute. 
Winquist is an author and expert in the fields of plant and vibrational medicine. She intertwines the divine knowledge and ancient wisdom of esoteric philosophy, psycho spiritual dynamics, essential oils, and energy medicine through her twenty plus years as a facilitator, educator, formulator and entrepreneur. 
The industry visionary shared an introduction to organic beauty that included information on what aromatherapy and essential oils can do for your wellness services and personal self-care practices. 
The Future of Well-Being
Winquist has noticed a shift form the idea of beauty being skin deep and has moved beyond physical beauty. Total body wellness takes a holistic approach to health, and processionals are here to help clients achieve this. Two categories that fall in this sector include the power of flowers and holistic aromatherapy.
True aromatherapy is the art and science of using pure extracts from aromatic plant materials, and essential oils to attend to specific health and wellness needs while utilizing a holistic framework. Pure essential oils are the most potent form of plant medicine and offer a profound and immediate effect when used via inhalation. 
Related: 4 Spiced Aromatherapy Recipes for Autumn
Essential Oils Wellness Benefits
Inhaling a pure essential oil engages the brain, anygdala and limbic center which regulate physiological function. This affects mood, memory and emotion. Biochemically and energetically essential oils can have an immediate effect on emotion and mental processes. 
Lavender: This flower is calming, balancing and soothing to the skin and nervous system. 
Gardenia Monoi: This flower softens, repairs and nourishes skin. 
Magnolia Flower: This flower promotes grace, has uplifting qualities and soothes the mind and body. 
Rose: This flower nourishes, perfects and rejuvenates skin. 
Ylang Ylang: This flower soothes, balances and repairs skin. 
Neroli: This flower helps to enliven, nourish and protect mental wellness and skin. 
Geranium: This flower is great for hormonal balancing, and nurtures and protects the skin. 
Jasmine: This flower uplifts the spirit, and heals and renews the skin. 
Immortelle: This flower soothes, repairs and softens skin with anti-inflammatory properties.
Carrot Seed: This flower rejuvenates, energizes and restores the mind and body. 
Winquist closed the class by setting intentions with the attendees using individual essential oils to aid in the process. She directed class goers to pour a bit of the essential oil in the left palm of their hands, and to bring the hands together to inhale the scent while closing their eyes to focus on self affirmations and their intentions that were set.