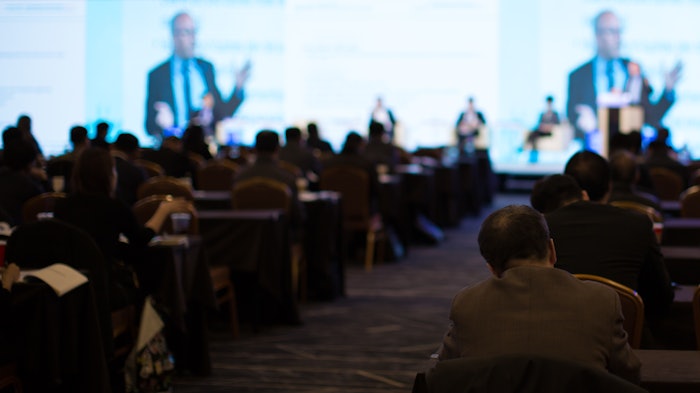 Face & Body Northern California 2023, taking place on August 20-21, 2023 at the SAFE Credit Union Convention Center in Sacramento, California, is the premier place for high-quality education for professionals across various segments of beauty, including spas, medical aesthetics and skin care.
The educational expo will feature exhibitor product knowledge sessions, an open exhibition hall, competitions, stage sessions and much more! Here is a sneak peek at the panel presentations at the Skin Inc. LIVE! Stage, from TikTok and dermaplaning to AI's role in the spa.
Don't Forget to Register for Face & Body 2023 and sign up for advanced education classes!
1. TikTok and Social Media Trends Breakdown Panel
When: Sunday, August 20 • 2:00 PM - 2:45 PM PST
Panel: Helen Brown, founder of The H. Brown Group; Jenni Nagle, co-founder of Lipgloss + Aftershave; Kimberly Swenk, founder of Swenk Social
We gathered industry professionals who are experts in navigating the wild west that is social media. From which platforms are and are not worth your time, to figuring out how to use social media trends to your advantage in your business, this panel will teach you what you need to know when it comes to social media.
2. The Wonderful World of Dermaplaning
When: Monday, August 21 • 12:10 PM - 12:55 PM PST
Panel: Amy Morgan, master esthetician, trainer at DermaplanePro; Nerida Joy, skin expert & aesthetician of 45 yrs at Nerida Joy, LLC; Roschel Wynn, esthetician at Alchemy Aesthetics Academy
Dermaplaning has taken off in the spa industry and for good reason. This treatment hosts a myriad of benefits, but many questions are out there in terms of how to incorporate it into your spa and the value it can bring. Join us as we discuss in this panel why this treatment is so hot and trendy right now, and whether it's a trend worth buying into.
3. AI into the Spa
When: Monday, August 21 • 2:00 PM - 2:45 PM PST
Panel: Andreea Hamill, industry speaker at Hibiscus & RelaxVR; Deedee Crossett, dean at San Francisco Institute of Esthetics & Cosmetology; Wayne Liu, chief growth officer & president of the Americas at Perfect Corp
Artificial Intelligence is making its mark in a lot of different industries, and the spa industry has definitely been a part of that. Join this panel of AI and VR experts as we go over how this growing trend is making its way into the spa, and how you can bring it into your business and the benefits it can bring you.
Don't Forget to Register for Face & Body 2023 and sign up for advanced education classes!