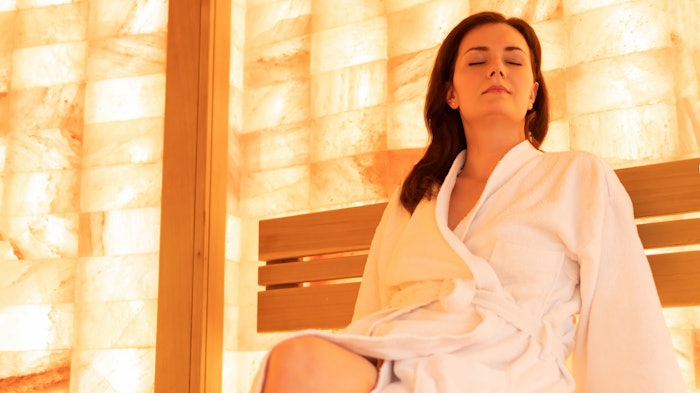 The Salt Therapy Association (STA) has introduced the Salty Awards, a new initiative to recognize excellence in the dry salt therapy and halotherapy industry. With 3,900+ members in 62 countries, STA has been committed to driving research, education and innovation in salt therapy since 2014. The Salty Awards will be presented during the STA's annual conference, STAcon LIVE 2023, held on September 11-12 at the Hyatt Regency Indianapolis.
Related: Salt Therapy Association Releases Salt Therapy Industry Standards
The Salty Award categories include:
Best Social Media Campaign: This award honors the most impactful and creative use of social media to promote salt therapy, engage with the community, and raise awareness about the benefits of salt therapy.
Best Salt Room/Cave Design Concept: This Salty recognizes unique and outstanding design concepts—from cave-like to the serene and simplistic to the futuristic—owners, designers, and architects are recognized for their innovation for salt room design and décor.
Best Usage of a Salt Room Event/Experience: This award is inspired by those who have enhanced traditional salt therapy room experiences by integrating and layering other modalities such as yoga, breathwork, massage, sound baths, and other multi-sensory experiences to enhance the therapeutic experience and/or expand the reach of salt therapy.
Community Outreach: This award honors individuals or facilities that have made a significant positive impact or those who have demonstrated dedication and compassion in bringing the benefits of salt therapy to their local communities.
."The Saltys are designed to acknowledge exceptional achievements within the salt therapy community," said Leo Tonkin, a founding director of the Salt Therapy Association. "By recognizing outstanding contributions, we will encourage continued industry innovation. All STA members are invited to participate in this exciting opportunity by nominating their companies or peers. The STA is grateful to our members for their continuous support, dedication, and contributions to the salt/ halotherapy industry," added Tonkin. "We look forward to celebrating their achievements and presenting the first-ever Salty awards!"