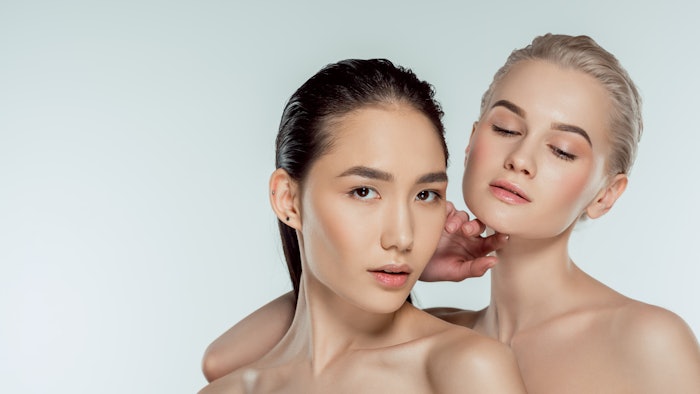 Adit, a NYC-based trade show by Indie Beauty Media Group, connects retailers to beauty brands to help reshape the industry. Here are the biggest takeaways that are shifting consumer shopping behavior and retail trends.
Related: 7 Trends Changing the Scope of Wellness Amenities
1. Body Mist Boom
The popularity of body mists is on the rise, particularly among Gen Z consumers seeking instant mood boosts. The hashtag #bodymist on TikTok has garnered more than 885 million views, and prestige body spray sales volume has tripled, reaching $119 million from April 2022 to April 2023, according to Circana. The affordability, lighter formula and alcohol-free nature of body mists make them especially appealing to Gen Z consumers.
2. More Mature Choices
Product choices for women with menopause are expanding across beauty. At Adit New York, menopause-related products ran the gamut, including intimate care, sexual wellness, body care and hair. Some of the most popular products that focus on menopause include face washes, cooling spray, cosmetics designed for mature skin and colors with brightening effects.
3. Hair Refresh
Dry shampoo has its limitations, but brands are introducing innovative hair products that address those drawbacks and offer solutions for clean hair and scalps when showering is not an option. Some scalp sprays can also promote hair growth while relieving scalp irritation. 
4. Dupe Domination
Inflation is driving beauty consumers worldwide to seek more affordable options, leading to a resurgence of dupes as a dominant sales driver. TikTok is a platform where the hashtags #beautydupes and #dupes have gained significant, and at Adit 2023, some brands showcased dupe products that are affordable alternatives to more luxury options. The market trend reflects consumer prioritization of product performance and budget over brand names.
5. Shower Power
Innovative and luxurious formulas to enhance the shower experience were also on display at Adit 2023, from scrubs and soaps to vitamin filters and foaming body washes. The products emphasized uniqueness and affordability while also addressing shower-related concerns and providing mesmerizing scents.