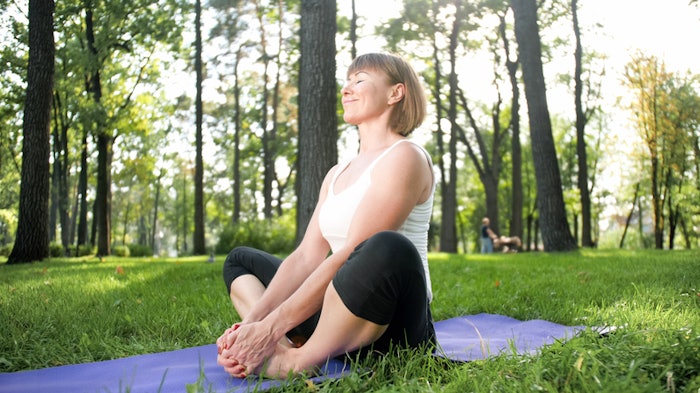 Women experiencing menopause are now turning to travel destinations, resorts and retreats for "menopause vacation" options, according to an article by The Wall Street Journal. 
With menopause in the spotlight, the wellness world has taken notice. Resorts, destination spas, wellness facilities and more are now hosting stays that provide female guests with services that help treat common menopause systems like hot flashes, insomnia and mood changes.
Related: Tips for Treating Menopausal Skin
These vacations can include massage and bodywork, workout classes, hormone lectures and other spa offerings. According to the article, multiple properties will be providing upcoming menopause-centered events and services. 
Lake Austin Spa Resort in Austin, Texas, will host a "Nutrition for Menopause and Beyond" education session led by a registered dietician. 
Miraval Arizona Resort and Spa in Tucson, Arizona, offers a workshop that covers the sexual issues that typically arise during menopause. 
Nicki Philips, a Pilates instructor and creator of the women's health app niix, held a three-day Menopause Retreat in East Sussex, England. Philips is planning upcoming retreats, as well as one-day workshops in the near future. 
The article also reported that Canyon Ranch's wellness resorts have seen a 50% increase in inquiries about menopause-related concerns over the last three years. Other destinations and retreats host medical doctors that share information on body changes during menopause and the use of hormones for addressing symptoms. 
The need for menopausal education and resources for women experiencing symptoms continues to rise, and wellness offerings that help will be in demand for the foreseeable future.