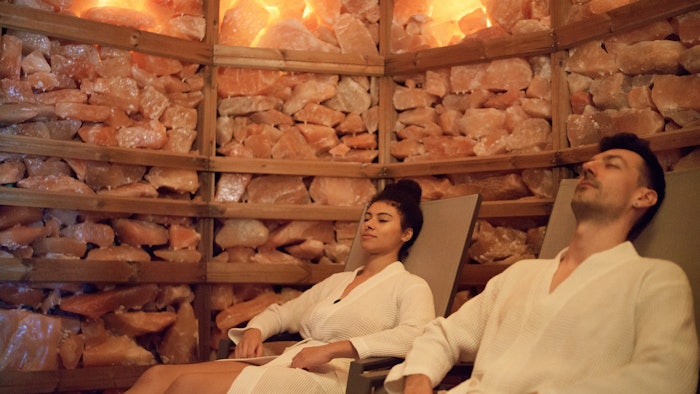 We asked our readers if they want to incorporate salt therapy into spa treatments, and 92% of you said yes! This guide will show you everything you need to know about salt in the spa, from treatment protocols to the logistics of building a halotherapy suite—and everything in between. 
The Wellness Benefits of Salt Therapy: A quick but super informative introduction to the benefits of salt in the spa, including halotherapy, bath salts and business benefits.
All About Halotherapy And Other Salt Treatments: How spas can create touchless wellness experiences with halotherapy, plus ideas for other salt treatments like salt stones, sauna panels and options for mani/pedis. 
How to Design and Build a Halotherapy Room: Insights and logistics for spas looking to add halotherapy, whether it's a full salt suite or simply implementing a halogenerator into a less-used space. 
3 Full Salt Treatment Protocols to Detoxify Skin: Get inspired by these step-by-step treatments that use salt to draw out impurities and re-energize the skin.
The Salt Therapy Association's Industry Standards: The Salt Therapy Association (STA) shares these important guidelines for businesses offering halotherapy treatments, including particle size, session length, health claims and much more.