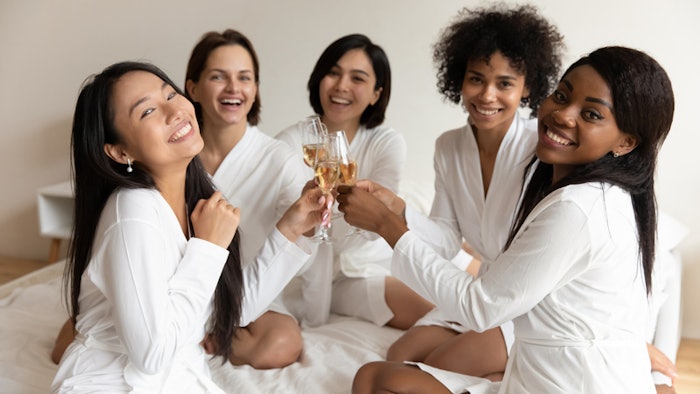 Carillon Miami Wellness Resort has launched Integrative Emotional Wellness: a Holistic Retreat for Women, in collaboration with renowned relationship therapist Dr. Paul Hokemeyer and Corey Spiegel, founder of the women's networking organization Light House. 
Integrative Emotional Wellness: a Holistic Retreat for Women addresses post-pandemic well-being by providing women with a healing space where they can receive holistic and clinical treatments that support mental wellness. Dr. Hokemeyer and Ms. Spiegel will lead workshops that discuss topics like toxic relationships and strategies for detoxification. Participants will have a safe place to share their experiences and to receive productive feedback from wellness professionals.
This series will start July 8, 2022, with programming that will include summer workshops and a weekend retreat from Sept. 30 - Oct. 3.
Emotional Wellness Sessions
The Neuroanatomy of Emotional Discomfort and Hyper-Reactivity will discuss the biological underpinning of anxiety disorders and treatments that can effectively manage and reduce anxiety. 
The Art of Aging Gratefully will help guests accept their natural beauty and appreciate the aging process. 
Wanna Be Friends? A Guide to Making and Keeping Grownup Friends will dive deep into the perplexities of adult friendships, and how to make and keep these relationships. 
Identity will help participants understand the importance of self-perception while exploring the things that give us our sense of self. 
The Importance of Touch, Smell, and Breath will be a discussion about how adults with anxiety can navigate their daily life with their senses, and how senses can be used to manage the intensity of day-to-day living. 
Bringing You Back to You is a highly interactive session that will reveal how to connect with oneself and embrace joy. 
Mindset/Reflective Listening/Emotional Vocabulary will explore the concept of personal schemas and how to create more balanced perspectives on anxiety. 
"Over the course of the pandemic, I saw a surge in people struggling with a host of emotional wellness issues such as angst, sadness, insomnia and a general sense of disease," says Dr. Hokemeyer. "Now, as we are emerging from the pandemic, I'm seeing these same issues manifest in people who are exhausted from the weight of their lives and the world, which has become even more chaotic and fractured. Personally and professionally, I'm thrilled to help people transcend the challenges of the past three years in a world-class facility like Carillon."