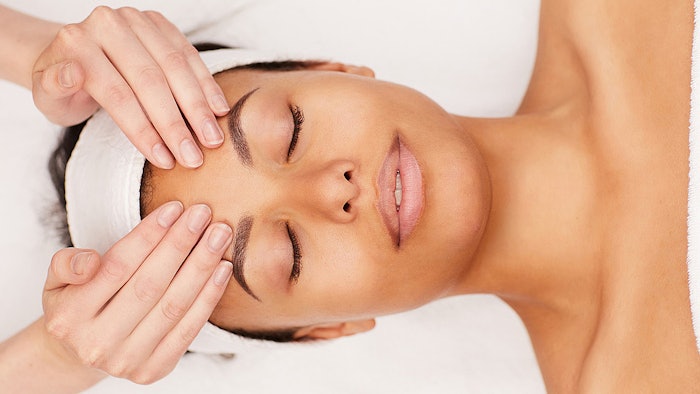 Courtesy of Well & Being Spa at Four Seasons Resort and Club Dallas at Las Colinas
With wellness and physical health becoming equally important to many, it is key that spas at hotels and resorts are incorporating both into guest offerings.
Check out these three wellness experiences from spa locations in North America: 
1. Be Well Package 
Nobu Ryokan Malibu has partnered with Slip, Be Here + Farm, Detox Market and Malibu Fit Concierge to launch this comprehensive wellness package.
As part of the Be Well Package, guests receive:
Welcome amenity upon arrival, including a pot of green tea and matcha cake
Caramel Slipsilk eye mask by Slip for a luxurious night of sleep
Custom Ryokan face serum by Be Here + Farm to cleanse the skin
Custom Ryokan bath salts by Detox Market to sprinkle in the traditional handcrafted Japanese teak soaking tubs
Complimentary 90-minute virtual live session with a personal instructor through Fit Concierge App, including on-demand yoga
Breakfast for two to enjoy in-room or on the relaxation deck overlooking Carbon Beach
Priority reservations at the famed Nobu Malibu
2. Signature Sensory Experience
Well & Being Spa at Four Seasons Resort and Club Dallas at Las Colinas is now offering a 90-minute Signature Sensory Experience to help guests rejuvenate and re-center by appealing to each of the five senses:
Taste - the experience begins with lemongrass and mint tea made with herbs grown in the spa's organic garden.
Sound - guests choose from a selection of meditative Zen sounds including ocean waves, fire crackling, deep relaxation or rainfall.
Smell - a scent selection is incorporated throughout the service from several different alchemies; the different essential oils are breathed in to further relax the mind and body.
Touch - skin is enveloped in Eminence Organic Skin Care nourishing, antiaging, exfoliating and moisturizing masks that are tailored to each guest's specific needs. Hot and cold stones are used throughout a facial massage to improve blood circulation, texture and tone of the skin. Rose quartz and jade rollers glide across the face, neck and décolletage allowing for deeper penetration of products while stimulating the lymphatic system and eliminating waste.
Sight - Guests are invited to "un-see" thanks to cooling stones placed over the eyes and forehead. After a deeply relaxing shoulder and arm massage, the service ends with an invigorating scrub, massage and warm towel wrap for the feet. 
The Autumn Wellness Experience at Grand Velas Rivera Nayarit starts with a relaxing back massage, where the skin receives an autumnal renewal and antioxidant benefits thanks to a pumpkin infusion. The body is wrapped with a soft layer of pumpkin fruit that delivers calcium, magnesium and essential vitamins. In addition spa-goers can maximize the experience by indulging in treats like quince sorbet and a pumpkin cookie as superfood elements that complete the treatment.