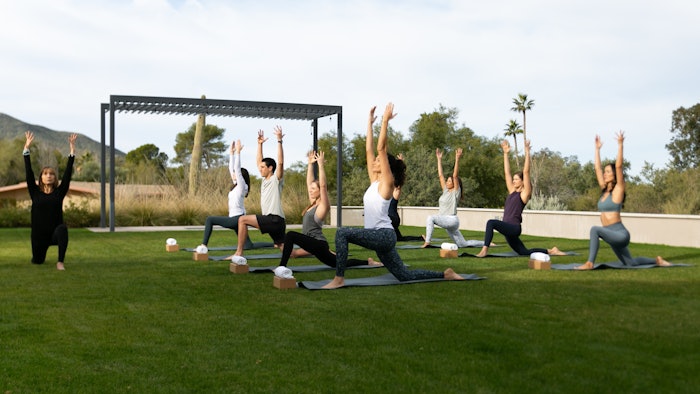 Courtesy of CIVANA Wellness Resort & Spa
CIVANA Wellness Resort & Spa is launching "Joyful Journey," a wellness track starting on July 1, 2021. Joyful Journey will enable guests to connect with their happier, healthier selves by offering a wealth of happiness-supporting wellness experiences:
Ecstatic Dance: Exploring the connection with the physical body through a meditative and joy-inducing dynamic movement practice.
The Power of Scent: In this 60-minute workshop, guests will put their noses to work, creating an exclusive elixir of essential oils aimed at reducing stess.
Rebound: A fun beat-based, sweat inducing, low-impact trampoline class that is both mentally and physically challenging.
The Habit of Happiness: An interactive and transformational workshop where guests will explore how they can hardwire their brain for happiness through meditation, journaling and positive psychology.
Sound Healing for Joy: Allowing harmonious yin sounds to lead to a nurturing state of relaxation, guests can tap into the familiar state of joy reminiscent of the womb. This customized experience creates the vibrations of love, joy and soothing sounds to enhance a state of regulation and healing.
Adaptogens 101: From mood-boosting ashwagandha to stress-soothing cordyceps, guests will learn how adaptogen herbs and plants work alongside easy recipe ideas through an inspiring 45-minute interactive talk and tasting.
Vibe & Flow: This one-hour class is held in a dark, candlelit space with no mirrors to encourage guests to turn their focus inward and explore individual vinyasa practice with intention. 
And more!