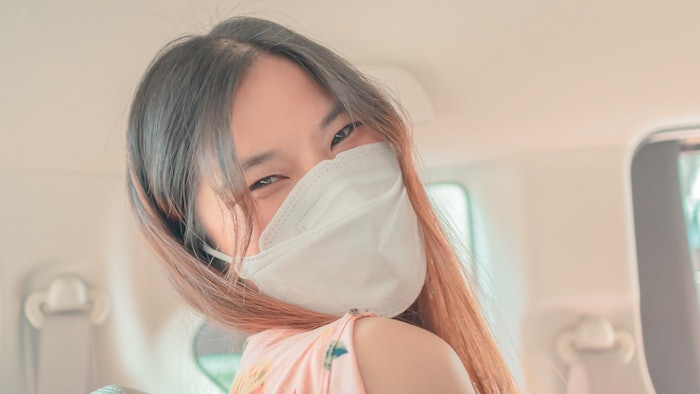 As we get used to wearing masks being the new daily norm, there's a little-known secret to making wearing your mask more enjoyable while promoting relaxation. 
We all know that aromatherapy supports stress reduction and can impact our mood states, and it's easy to incorporate into your masks; since we need to wear it anyway, why not get some relaxation out of it? As a physician, I'm very mindful of the negative effects that poorly managed stress has on the body, and it's important to incorporate these types of stress reduction techniques as frequently as possible.
All you need is your favorite scent, your mask, your nose and your lungs! I like to use an essential oil, and frequently opt for a citrus scent like lemon. This works for any type of mask whether it's cloth, a surgical mask or the N-95 mask.
Place one drop of the essential oil on the chin portion of your mask, on the outside. Don't place it on the inside of your mask, in case it irritates your skin, and avoid placing essential oils at the top of the mask as it may cause your eyes to water. In addition, placing the oil in the middle may compromise the mask's integrity and protection.
If you're sensitive to odors and tend to develop headaches from certain scents, you may want to test adding aromatherapy to your mask while at home. Or better yet, test drive an essential oil that's used for migraine headaches, such as peppermint. 
During this pandemic, we all need to take steps to keep ourselves and others healthy. You can further advance your overall well-being by taking some time to practice self-care, even if it's something small and simple. You'll reap many benefits from remaining focused, relaxed and calm.
About Dr. Gorman: Deitrick L. Gorman, DO,  is a board certified family medicine doctor, entrepreneur, speaker and author of Relaxed and Ready - A Simple Roadmap to Reducing Workplace Stress and Frustration and the adult coloring book, Relaxed and Ready, designed to reduce anxiety levels. Her newest book, Grateful and Ready – A Reflective Journal to Fuel Your Soul, debuts this fall.