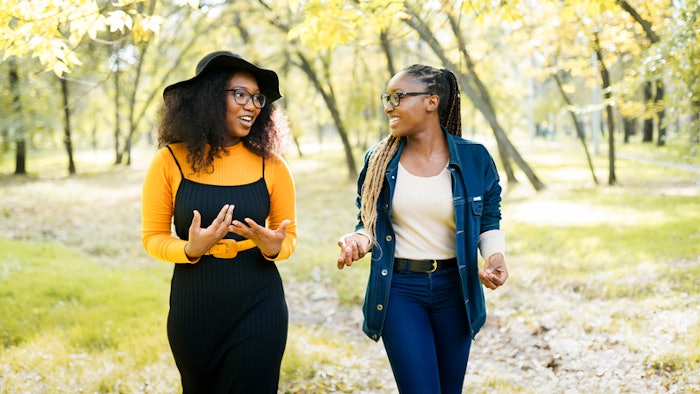 Dr. Zelana Montminy, a behavioral scientist, positive psychologist and bestselling author of 21 Days to Resilience, has come up with five simple tips to ensure Americans are living their best lives. Coming out of lockdown, these strategies can help you and your clients to further prioritize health and wellness.
Don't try to fake positivity - Acknowledge all feelings, good and bad, and be honest about what you're going through; this we gives negativity less power over you. Reframe negative thoughts into more hopeful ones, and take action to move forward.
Make time to get active - Staying active does wonders for mental health. If you have a hard time staying motivated, partner up with a friend so you can hold each other accountable. Instead of meeting people for a coffee, meet up for a power walk and catch up while on the move

—

win win!
Mindfulness isn't just meditation - It is important to practice, throughout the day, being fully present in whatever you're doing. Being engaged in the moment increases productivity and engagement immensely. 
Edit your social media feeds and contact lists - Unfollow people who make you feel like you're not doing enough, who you're always comparing yourself to, or who make you feel bad about yourself.
Create a space that is yours only - This should be outside of work and the home. Do whatever you enjoy: book club, painting studio, dance class, etc. Make sure it's a place or activity that you love so much that you forget where you are, so that you're in the flow of that moment, and that it's not related to your career or your family. 
"In eating well and exercising more, we are telling our brain and body 'I am worth it,' which goes so far for affecting our moods positively and spurring us all on to keep up as many healthy habits as possible," said Dr. Montminy.