Lily Diamond
enjoys experimenting in the kitchen— and her friends are only too willing to taste test. In fact, while writing her cookbook
Kale
& Caramel: Recipes for the Body, Heart, and Table (Atria Books, 2017), Diamond was inspired to create for one particular pal a juice "for self-protection and hydration—a tonic that would nourish her mind, heart and skin," she says. Enter this aromatic and invigorating concoction. Along with fiber- and vitamin-rich cucumber, the drink provides the antioxidant and anti-inflammatory benefits of grapefruit. If your spa has a license to serve alcohol, why not turn the elixir into a cocktail for couples?
RELATED: Taste – Green Immuni-Tea
For each serving, simply add 1 to 2 ounces of vodka, gin or elderflower liqueur and shake until blended, then pour into a martini glass, and garnish with a fresh rose petal or two. "Just make sure to use unsprayed flowers!" urges the author.
RELATED: Taste – Cucumber Mint Mojito Popsicles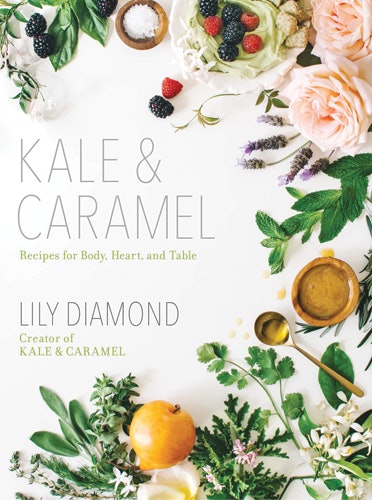 Pink Grapefruit, Cucumber & Rose Skin Quencher Recipe
Serves 2
2 large or 3 small pink grapefruits, skin, seeds, membranes removed (about 2 cups), or 1 /2 to 2 cups pure, unsweetened grapefruit juice
5-inch length of cucumber, peeled and chopped (about 1 cup)
1/4 tsp. rose water, plus extra to taste 4 or 5 ice cubes
Stevia, maple syrup, honey or other sweetener of choice
Place all ingredients in a blender and blend on high until fully incorporated. Add alcohol if using. As a final touch, add more rose water and sweetener to taste, as sweetness varies depending on the acidity of the citrus.
For your chance to win one a copy of Lily Diamond's Kale & Caramel Cookbook, find dayspamagazine on Instagram!
– by Marina Kay
Food blogger