Take for instance, this spiced apple cider created by food stylist and blogger Laura-Jane Koers for her recently release, Cook Lively!: 100 Quick and Easy Plant-Based Recipes for High Engergy, Glowing Skin, and Vibrant Living (Da Capo Lifelong Books, 2007). This refreshing cider, which perfectly fits the book's premise–simple, healthy concoctions using 10 ingredients or fewer–calls for just apples, cinnamon, lemon juice and water. Choose a type of apple that delivers your desired level of sweetness, advises Koers. "For example, if you use a very tart variety, you may want to add some sweetener, but if you opt for an eating apple such as gala or pink lady, no sweetening is required," she says. You can dress up this drink for more festive flavor profile–herewith, Koers' suggested tweaks:
RELATED: Taste: Cucumber Mint Mojito Popsicles
For a party twist, create an Apple Cider Sangria by including a selection of chopped fruits in the final mixture, such as apples, pomegranate seeds, blueberries or your favorite sangria fruits.
Amp up fall flavors by stirring in 1/8 of a teaspoon of allspice or ground cloves.
Make a warming holiday drink for chilly autumn nights by heating the cider on the stove and dropping in a cinnamon stick as a garnish.
Pour in 3/4 of a cup of cranberry juice for tantalizing taste combination of sweet and tart.
RELATED: Strawberry Lemonade Smoothie Bowl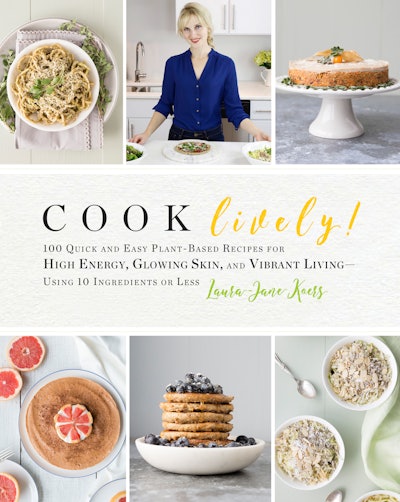 Instant Apple Cider With Cinnamon and Lemon Recipe
Yields 1 cup (1 serving)
There's no need to peel the apple unless your blender is particularly weak. For a larger batch, simply multiply the recipe.
1 cup chopped apple
1/2 tsp. ground cinnamon
1 1/2 Tbsp. lemon juice
1/2 cup cold water
Place all ingredients in a blender and blend until smooth.
–by Marina Kay
November brings not only a bounty of apples but holiday gatherings too, when any excuse to indulge in festive flavors is a good one.