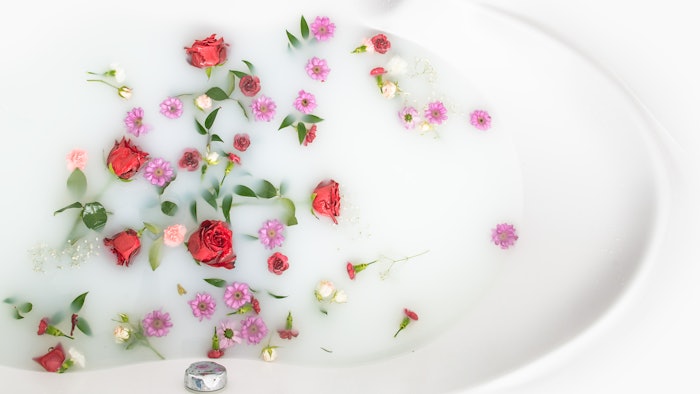 Dropping temperatures and chilly weather is growing nearer as winter approaches. This roundup of resort spa treatments focused on luxury bath rituals will warm up your clients in the upcoming months. 
1. The Couples' Oasis
Ponte Vedra Inn & Club | Ponte Vedra, FL
This romantic couples' experience allows guests to relax through a soaking and body ritual. The journey begins with a 30-min. soak with aromatic essential oils, followed by the application of a warmed, exfoliating toning serum with notes of pear. A second exfoliating serum is massaged into the skin to soften and invigorate the body, followed by a reflexology foot massage and full-body therapeutic massage with melted shea butter. 
2. Find Your Zen Ritual
La Quinta Resort & Club | La Quinta, CA
Stress-reducing biodynamic flower essences detoxify the mind and body with this soaking ritual. The treatment begins with a mind-body cleanse, in which the guests soaks in the Zen blend and truffle-infused bath, followed by a dry brush with techniques that engage the lymphatic system and calm the mind. The guest then receives a hydrating, customized massage. The bath ritual closes with a self-guided pranayama breathing journey.
3. Solage Signature Mudslide & Bathhouse Rituals
Solage, Auberge Resorts Collection | Calistoga, CA
This modern twist on the traditional Calistoga mud bath includes a unique three-part detoxifying treatment: the mud, the waters and the rest. Solage's mineral-enriched mud is customized with each guest's choice of pure essential oils to achieve specific results tailored to individual needs. Next, they relax and rehydrate in one of the private luxurious soaking tubs featuring Solage's healing geothermal mineral waters. Lastly, they sink into a sensory experience with one of Spa Solage's sound chairs. Guests can listen to soothing harmonic music as its healing vibrations resonate through the chair their entire body, promoting deep relaxation.