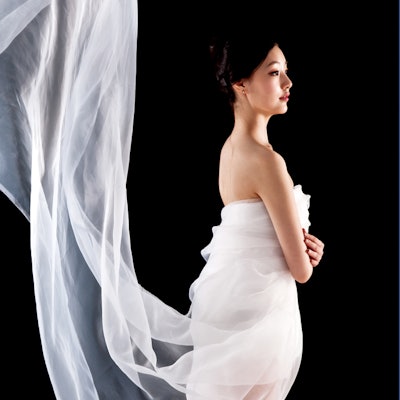 Swimsuit season is officially upon us, and you're no doubt already getting a wave of clients looking to slim down and detoxify. If your go-to offerings for these guests include body wraps, we salute you: Few treatments will get them feeling quite so sleek and ready for summer. Of course, the options on your menu can be as extensive as your guests' objectives. So, for inspiration, seven spas reveal the standout services that have their clients raving, with results that include glowing skin, a sleeker physique and even increased energy.
Buhl Mansion Guesthouse & Spa in Sharon, Pennsylvania
Star Treatment: Lumafirm Firm & Glow Body Wrap (50 min./$140) The Selling Point: Described as a "high-performance antiaging treatment" by spa manager Laura Ackley, this wrap aims to firm, smooth and hydrate. "The wrap repairs the skin, leaving it velvety-soft while rendering the body visibly rejuvenated and more toned," says Ackley. The treatment employs Pevonia's patented Lumafirm line, which infuses botanicals and peptides to penetrate and stimulate the skin, and immediately lighten and brighten. Fruitful Marketing: "Spa guests can enjoy the Lumafirm Body Wrap as a stand-alone treatment, but many purchase it as part of our Queen for a Day Package (300 min./$445)," explains Ackley. "Buhl Mansion Guesthouse & Spa is an 1890s Romanesque stone castle that's on the National Register of Historic Places, so the package is a great match for ladies who stay with us and expect nothing less than the 'royal treatment!'" Fabulous Feedback: Ackley says clients love the wrap's instant results. "This is the perfect body treatment for anyone who wants to feel radiant right away," she says. "It provides an immediate 'wow factor' for any occasion."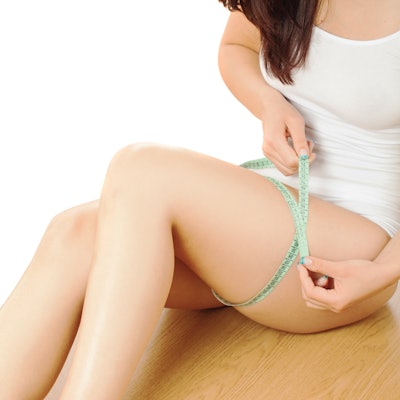 SoSpa at Sofitel in Los Angeles, California
Star Treatment: So Detox (90 min./$250) The Selling Point: Designed to help flush the body of toxins, this service focuses on the stomach, thighs, glutes and arms, says lead massage therapist Michael Scola. The best part? "It can be customized for each client's needs," he notes. "The treatment features the Yon-Ka Paris line, which offers a choice of organic plant extracts, marine extracts or essential oils, each creating a unique mixture that helps reduce water retention. Whichever way the client decides to go, the service will work to lessen the appearance of cellulite, and tone and fi rm the body." Fruitful Marketing: This treatment is a fairly new addition to the spa menu (SoSpa started its partnership with Yon-Ka Paris in early 2017) but social media has so far been helpful for touting the service, especially around exclusive A-list events and awards ceremonies. Fabulous Feedback: Because So Detox is offered in the land of green juice and yoga mania, it's no surprise that the body wrap's natural roots are a selling point for the spa's health-conscious clientele. "Guests love it because of its organic origins," points out Scola.
Me Spa with locations in California, Colorado, Florida, Illinois and Oregon
Star Treatment: Herbal Body Contouring Wrap (80 min./$149) The Selling Point: An almost instantaneous slimming effect can be credited to the solution's potent blend of herbal ingredients and caffeine from the Bioslimming product line. "It helps flush out fatty deposits," says Heather Walters, vice president of marketing and visuals for Me Spa. "People can lose anywhere from 1 to 4 inches in every target area, depending on how frequently they receive the wrap—it's like a workout!" Fruitful Marketing: "We use our social media channels to give away free body wrap sessions," says Walters. "We explain its benefits in the posts and encourage our followers to tag a friend in the comments, then we select a winner at random." Those who know and love the treatment get some perks too: "We frequently offer a discounted price for VIP members and regulars," adds Walters. Fabulous Feedback: "I think clients love when they can actually see and feel a change in their bodies," she says. "Many of them tell us they feel less bloated and that their skin's texture is improved."
RELATED: Spa Experts Share Tips on Attracting and Retaining Waxing Clients
Oasis Day Spa in Weymouth, Massachusetts
Star Treatment: Seaweed Body Wrap (60 min./$90) The Selling Point: This treatment aims to increase circulation and alleviate sore muscles. "The wrap targets everything—skin, muscles and joints," says Julie Mahoney, president of Oasis. It includes a thorough dry brushing that stimulates the lymphatic system as well as a detoxifying seaweed body mask containing Repêchage's eco-certified seaweed extracts, iodine, magnesium and nutrients that stimulate the detoxifying process, reduce inflammation and speed up metabolism. Fruitful Marketing: Mahoney says client referrals have helped spread the word on this body-cleansing treatment. "But our best advertisement has been our knowledgeable staff , who are trained directly by the Repêchage team on the protocol," she adds. "We have been practicing this treatment for over two decades and have accumulated so much experience through serving our clientele and seeing how it benefits their various conditions." Fabulous Feedback: Spa guests say they love the renewing and energizing effects of the treatment, notes Mahoney. "They've reported improvement in pain and soreness, increased metabolism and energy, and better flexibility," she explains. "Some clients also notice inch loss and smoother skin."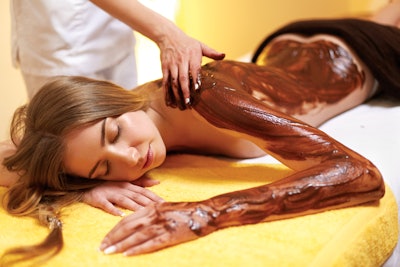 Scents of Serenity Organic Spa in Richmond, Virginia
Star Treatment: Chocolate Truffle Body Wrap (75 min./$135) The Selling Point: "This is one of our most hydrating and age-defying treatments," says spa owner Melanie Mueller. "The beautiful blend of ingredients (from the Éminence line) includes cocoa, ginseng, macadamia nut, almond and jojoba oils, and vitamins B3, C and E—all of which help to increase collagen production and reduce wrinkle depth. It completely hydrates and plumps the skin," she explains. Fruitful Marketing: To introduce newcomers to this service, spa staff likes to pair it with a complementary offering. "In the past, we've combined the body wrap with a strawberry mask into a Strawberry & Chocolate Body Treatment (75 min./$135)," says Mueller. "It's so decadent— and perfect for couples." Fabulous Feedback: "Clients love the smell and the fact it makes their skin feel silky, smooth and supple," reports Mueller.
RELATED: The Skin-Nourishing Properties of Coconut
Russell's Salon & Day Spa in Salem, Oregon
Star Treatment: Aloe Vera Body Wrap (60 min./$75) The Selling Point: According to Tara Blake, esthetician and product manager, the benefits of this wrap (which uses products by Set-N-Me-Free) are two-fold. "For some clients, this service is a solution for extra weight, but others say it's great for clearing toxins as well," she says. Either way, the effective blend of aloe and detoxifying herbs (in which the guests are enveloped) can't be denied. "In some cases, I've seen up to 3 or 4 inches lost on the body," Blake explains. "Typically, it's about a quarter or half of an inch, which is still remarkable." Fruitful Marketing: To cater to loyal spa-goers looking to slim down for summer, the spa promotes this service heavily. "Usually, we'll offer a seasonal package of three at a discounted price," explains Blake. To convert newbies to the treatment, the spa also offers a "Try Me" promotion to first-time guests. Fabulous Feedback: Blake says the body wrap has been a staple on the spa's menu for nearly 20 years—and with good reason. While cocooned in the detoxifying solution, guests receive luxurious add-ons like mini-facials and/or hand and foot massages. "Clients say they feel so rested afterward—many have reported feeling more energized the following day," says Blake.
Soul Sisters Spa in Pleasanton, California
Star Treatment: M'lis Contour Body Wrap (60 min./$95) The Selling Point: Clients are cocooned in a solution designed for lymphatic cleansing, and, according to owner Kristine Cousins, it delivers like a dream. "This wrap is great because it offers longer-lasting results," says Cousins. "Foundation layers are applied over the contour cream. Then, we wrap the client very firmly, angling the position of the wrap to help encourage lymphatic flow and clear out stored toxins and trapped fluid. Unlike some other wraps, this is not about sweating." Fruitful Marketing: "We market this treatment by posting pictures of our clients' results on Facebook, along with real testimonials," says Cousins. "With the outcomes it achieves, word of mouth spreads quickly—client referral has always been our most successful way of marketing." Fabulous Feedback: In addition to long-lasting results, clients love the comfy, wrapped-up sensation. "Guests say they feel like a baby being swaddled," she explains. "Afterward, they feel lighter and smoother in areas that once seemed heavy."
–by Angela Melero