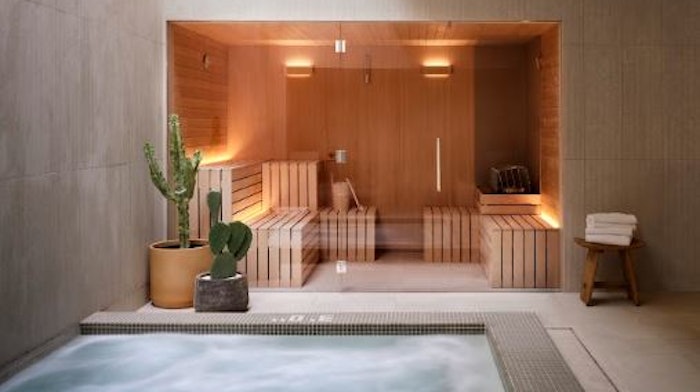 Photo courtesy of Mii amo
Mii amo reopened and debuted its $40 million renovation and expansion after a two-year closure. Mii amo has spent more than 20 years offering amenities, spa sessions and programming that allow guests to fully immerse in the outdoors and connect with nature. 
The destination spa's footprint has been increased by more than 40%, now offering approximately 42,000 square feet of international space for its guests, including a new sensory garden, signature restaurant, two-story movement and fitness studio and reflexology path. 
The resort also revealed re-designed and enhanced public spaces including a dedicated consultation wing. The expansion included 16 fully renovated casitas, in addition to seven new casita rooms and suites.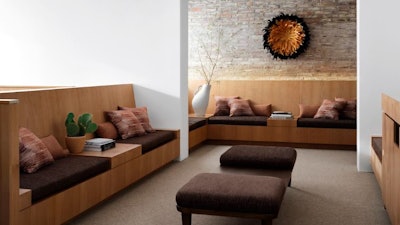 The Journey
Since opening in 2001, Mii amo has used the term Journey in reference to the Mii amo guest experience that takes place at the destination spa for either three, four, seven and now 10 nights. Journeys are inclusive of accommodations, food and beverage, daily treatments, access to all facilities and more than 50 weekly activities such as hikes, fitness classes, lectures and workshops.  
As part of the renovation, an additional 3,700 square feet of space has been dedicated exclusively to Mii amo's Journey guests to elevate the level of privacy for guests at the destination spa, while still creating areas that spark connection and build community. These include a private relaxation lounge, the Journey plunge pool and garden, and Journey lounge, with views of the Kachina Woman rock formation that stands at the entrance to the Canyon.
Related: Mii Amo Reveals $40 Million Expansion
The Space
The Crystal Grotto remains an ideal site for daily meditation, ritual and reflection. The circular space, with its earthen floor and domed ceiling, centers around a pedestal of petrified wood featuring a gentle fountain and an illuminated quartz crystal. Lit by an aperture overhead, it is designed so that once a year, on the summer solstice, a beam of sunlight strikes the crystal, connecting earth and sky.  
Outdoor features at Mii amo now include a labyrinth, a hammock grove and yoga lawn, all with views of the surrounding red rock walls and formations. In the Living Room, a new sunken seating lounge allows guests to relax and connect to the earth, while private niches line the perimeter of the room and offer connection to the sky and sun.
Spa & Well-Being
The spa offers traditional massages, facials and body work to energy clearing, hypnosis, sound resonance therapy, celestial manifesting and everything in between. Mii amo's spa facilities now include 26 treatment rooms and private consultation spaces, 14 single massage rooms, three facial rooms, two wet rooms, one sound lounge room and one couple's massage room.
The space also offers a consultation wing, dedicated relaxation space and five consultation rooms for sessions with Mii amo's mindfulness team and seasoned therapists. Spa treatments will now be 75, 100 or 125 minute sessions.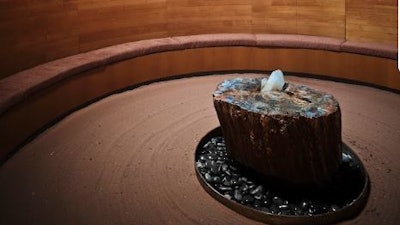 Whole Body Fitness
New fitness and movement studios with expanded programs present physical fitness as an integral part of well-being and health. Looking out onto the Sensory Garden, the fitness and movement studios provide space for both private and group instruction. Fitness leaders will guide guests through a series of classes and programs, serving as liaisons to the adjacent Trail House at Enchantment Resort.
Trail House offers hike-in/hike-out, bike-in/bike-out and now rock climbing experiences under the guidance of expert guides and naturalists, providing an opportunity for guests to create deeper connections to the Canyon and surroundings, through a 400 mile trail network.