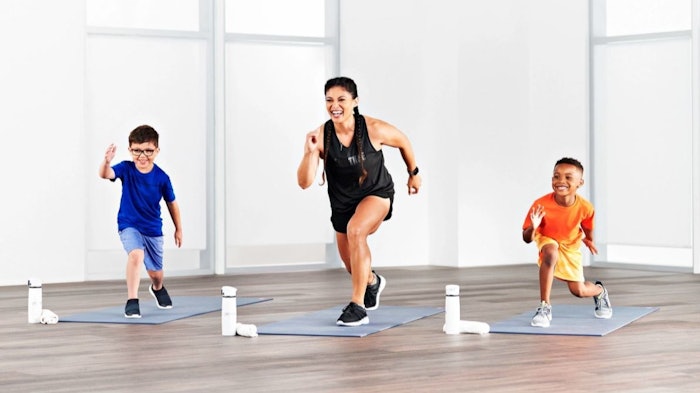 Courtesy of Life Time
Exercise isn't just for adults; kids should get active too!
Life Time has launched Kids Studio Programming, in which its most popular group exercise classes have been reworked for kids ages 5-13. The 45-minute classes are designed to meet kids where they are developmentally and will be offered in Life Time's kids' studio and gymnasium spaces.
Kids Studio formats now included with this Life Time Junior Membership include:
Yoga SOL - A series of guided poses, encouraging growth and exploration in yoga practice while synchronizing breath with traditional yoga movements.
LifeBarre - Incorporating dance-inspired moves with bodyweight exercises to increase strength, improve stability and support healthy muscles.
SHRED – A dynamic warmup followed by three fitness blocks focused on upper body, lower body and core using bodyweight movements.
"In expanding our Junior Membership offerings, kids now have even more ways to live healthier, happier lives," said Alicia Kockler, Life Time's vice president of kids programming. "It's a great way to get kids moving with fun music and moves while teaching healthy habits that will last a lifetime."
Life Time also offers family workouts on demand and healthy living content for families as part of its Life Time Digital membership.