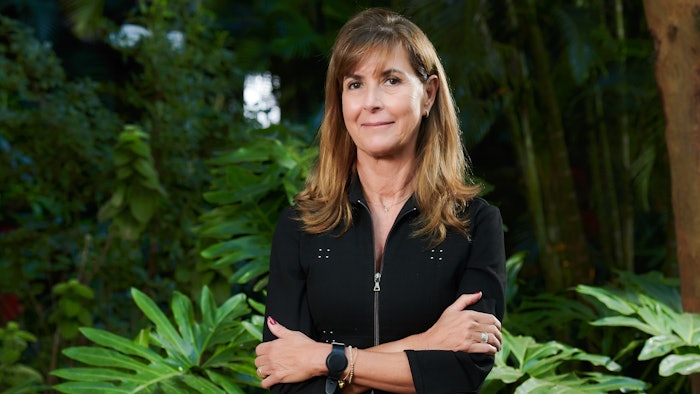 Photo Courtesy of Rosewood São Paulo
Rosewood São Paulo in Brazil has announced two new appointments to their leadership team—Ana Flores as spa manager and Romain Avril as executive assistant manager of food & beverage. Flores will play a crucial role in overseeing the launch of Asaya Spa at Rosewood São Paulo, including the development of the spa's overall concept and menu, the recruitment and training of all spa staff and the creation of distinctive wellness programming rooted in the destination. Romain will support and oversee the property's food and beverage team.
Related: Gharieni Group Appoints Milana Knowles as Vice President of Business Development
Rosewood São Paulo is planning to debut the Asaya Spa in January 2024 under Flore's guidance. The spa is the South American outpost of Rosewood's integrative wellness concept, providing visitors and guests alike with a transformative journey rooted in well-being. Romain will bring his knowledge and experience in the food and beverage space to further the hotel's reputation as a dining hot spot.
Ana Flores has more than 20 years of experience in luxury wellness, most recently serving as spa manager of Palácio Tangará in São Paulo and consulting on the opening of MSA Spa in Rio de Janeiro. Flores has also held positions at the Grand Hyatt São Paulo, Park Hyatt Buenos Aires, Park Hyatt Mendoza, Hyatt Regency Curacao and more.
Romain joins the Rosewood São Paulo team with more than 15 years of experience in the food and beverage sector. In addition to spending two years in Rio de Janeiro, he has worked at top culinary destinations like Dubai, Lebanon and Morocco. His recent position was director of food and beverage at Le Royal Monceau, a Raffles hotel in Paris.
The hotel's gastronomic experiences include three signature restaurants: Le Jardin, offering modern cuisine all day; Blaise, a more casual space serving a mix of French cuisine influenced by elements of Brazilian gastronomy and Taraz, a South American share-style menu curated by acclaimed Chef Felipe Bronze.
Rosewood São Paulo's curated beverage program is showcased across Rabo di Galo, an intimate jazz bar featuring bespoke libations and classic Brazilian bar snacks, Emerald Garden Pool & Bar offering light bites and cocktails and Belavista Rooftop Pool & Bar, an exclusive adults-only space that encapsulates the spirit of Brazil with panoramic views of the city.
"We are truly grateful to welcome both Ana Flores and Romain Avril to our team as our we continue to evolve our exceptional hospitality experiences found only at Rosewood São Paulo," said Edouard Grosmangin, managing director of Rosewood São Paulo. "Both wellness and culinary continue to be important pillars for our property, and we look forward to the contributions and enhancements that Ana and Romain will bring to their respective concepts."