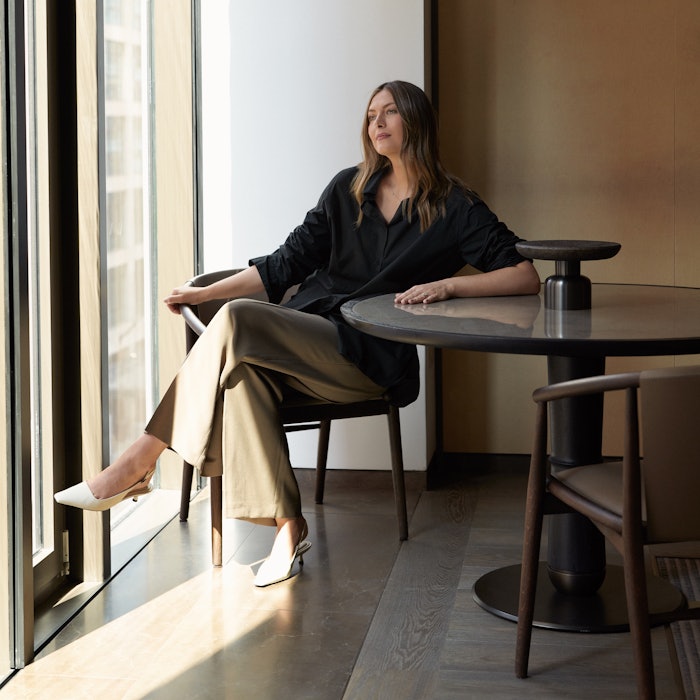 Photo Courtesy of Aman
Aman has announced a multi-year partnership with former athlete Maria Sharapova to serve as a global wellness ambassador for the brand. Sharapova will co-create a series of wellness retreats across different Aman properties, each tailored to complement the Aman destination, with a focus on preparation, performance and recovery to encompass body and mind.
Related: Arctic Chambers & Mindful Meditation Make Up an Immersive Aman Spa Experience
The first of these unique retreats will be held at Amanpuri, Aman's flagship property situated on its own private peninsula on Phuket's west coast. Celebrating its 35th anniversary this year and home to the brand's flagship Holistic Wellness Centre, Amanpuri will offer guests a personalized wellness journey, hosted by Sharapova, in February 2024.
During the three-night retreat, Maria will curate and mentor participants through a series of interactive experiences and activities, as well as informative sessions with experts that she has worked with during her 20-year career as an elite athlete. Alongside this, Maria will incorporate pioneering technologies that she uses in her daily wellness routine to create a unique and forward-thinking retreat. The retreat will bring the guests together through group activities, dining experiences and Q&A sessions with Maria and visiting expert practitioners. 
A half-day retreat designed by Maria is available at the Aman Spa New York as an add-on experience for existing bookings, which includes an optimized performance breakfast menu at Arva developed in partnership with Maria and executive chef Jeremy Price, an hour strength and conditioning session created by Maria, followed by a Banya treatment, reflexology and Aman x 111SKIN mask, held in one of the private Aman Spa Houses. 
Sharapova said, "This partnership came from my personal experience over the last few years as I made the transition from professional athlete to businesswoman and mother. I was so fortunate to get years of incredible physical and mental training which now helps me perform at the highest level in all my endeavors. Aman and I wanted to give their community access to coaching and training, designed for elite athletes, that will serve the pursuit of their personal and professional aspirations."`