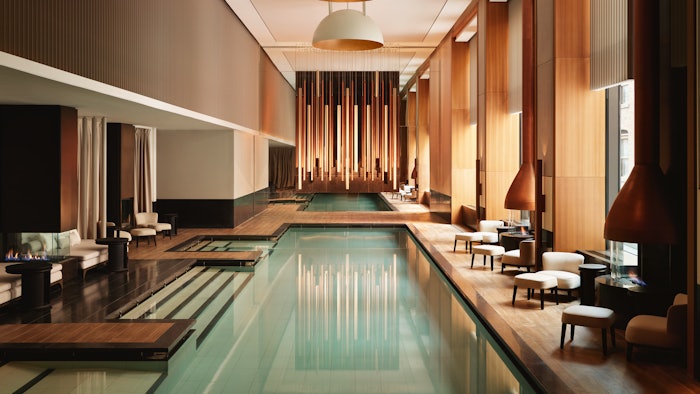 Photo courtesy of Aman New York
Aman New York is now inviting guests to experience its vertical resort during The Ultimate Aman New York Experience. The three-night stay in Manhattan will offer a full immersion into luxury treatments and holistic wellness. 
The Ultimate Aman New York Experience includes a three-hour ancient ritual of the Banya, with a sauna featured in one of the two Spa Houses. Guests will have access to an immersive recovery in arctic temperatures inside the Cryotherapy Chamber, and an expert guided 60-minute Mindfulness Meditation session.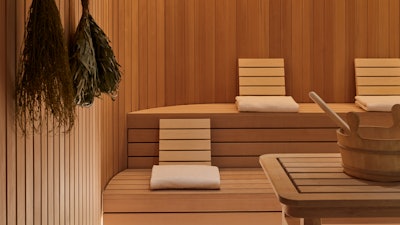 Related: [Product Collab] Aman Essentials Launches Limited Edition Masks with 111SKIN
The experience will provide daily nourishing breakfasts, an Italian lunch tasting menu prepared by executive chef, Dario Ossola at Arva, and an Omakase tasting experience by chef, Takuma Yonemaru at Nama, the Japanese restaurant celebrating the arts of washoku dining. 
The location also offers music and entertainment performances at The Jazz Club, paired with crafted cocktails and the opportunity to meet the evening's headliner.
The Ultimate Aman New York Experience is available through March 5, 2023.