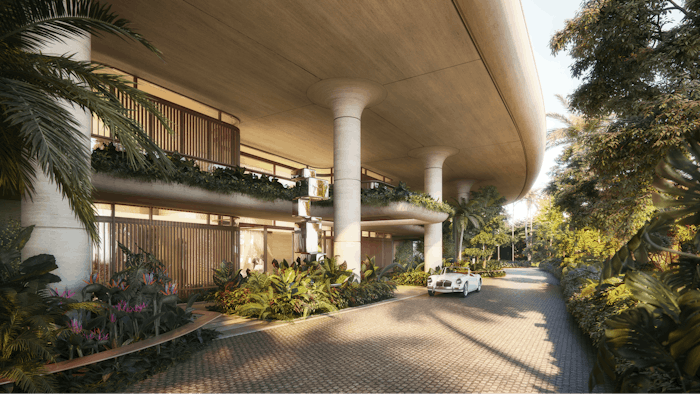 Courtesy of AMAN
Aman has announced its latest project, Aman Beverly Hills in California. The property will comprise an Aman Hotel, a collection of Aman Branded Residences and an Aman Club, set within eight acres of botanical gardens. Aman Beverly Hills is expected to open for guest, residents and club members in 2026. 
The new location plans to create a unified destination focused on health and well-being. The hotel will be the centerpiece of the "urban green space," as it will be surrounded by botanical gardens filled with native plant species. 
"Aman Group's strategy is to bring the brand's coveted resort experiences to urban destinations," said Vlad Doronin, chairman and CEO of Aman. "Staying true our DNA and the revered Aman lifestyle, Aman Beverly Hills, nestled in its expansive botanical gardens, captures the legacy and heritage of Aman while connecting our guests with fascinating urban environments."
Aman Beverly Hills will be the brand's fifth property in the U.S.