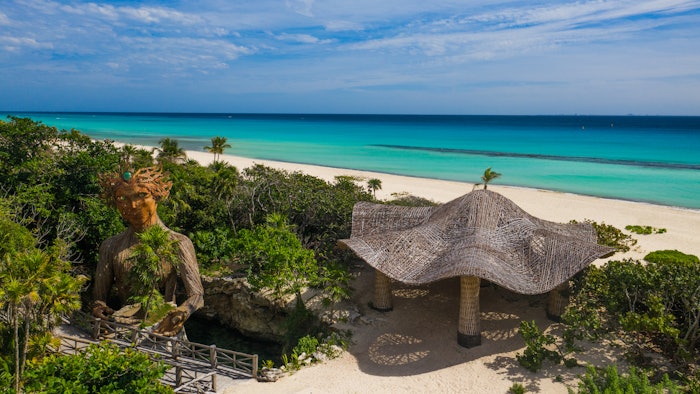 Photo Courtesy of Synergy
Synergy - The Retreat Show will take place October 24 -27, 2023, on the sandy shores of the Riviera Maya at Palmaïa The House of AIA in Mexico. Founded by Laura Montesanti, this fully immersive three-day industry event brings together the very best in the wellness and travel space as well as like-minded people who want to make an impact on the industry and build positive connections to shape successful businesses.
As part of the show attendees can enjoy one-to-one meetings, industry-related talks and seminars, networking parties and wellness experiences. As the world's first and only show dedicated to the retreat industry, Synergy provides a well-balanced platform for inspirational conversation, meetings, talks, creativity and experiences between luxury hotels and spas, retreat leaders and practitioners, and luxury travel designers looking for their next wellness escape.
Related: Cheeca Lodge & Spa to Host 2023 Florida Spa Association Conference
Palmaia The House of AIA is an exclusive sanctuary surrounded by an undisturbed jungle and a pristine beach. With oceanfront suites, a one-of-a-kind jungle spa and the opportunity to experience a unique blend of abundance, vitality and culture, attendees will leave the show feeling energized, stimulated and restored.
Synergy's inaugural show took place last year in Ibiza which brought together 250 travel and wellness industry insiders and high-profile individuals for three days of reconnection, networking and ideas sharing. Attendees enjoyed talks and workshops from leading wellness experts and practitioners, including bestselling well-being author and champion of Ayurveda, Jasmine Hemsley, and Anna Bjurstam, a leading figure in the wellness industry for more than 25 years.