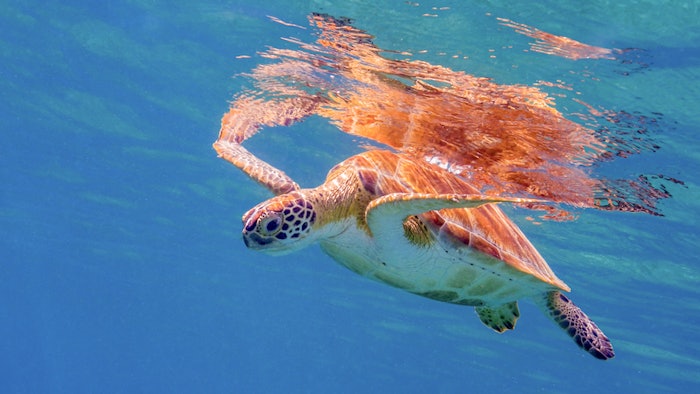 Rosewood Hotels & Resorts has launched its Summer Immerse programming, a collection of activities and adventures designed to help guests awaken their senses, broaden their horizons and go deeper into destinations around the world.
The Summer Immerse experiences range from culinary journeys to active adventures, giving guests the opportunity to connect with nature, discover local cultures and participate in responsible tourism. Standouts include the programs that allow guests to give back to the planet, and those that address health and wellness. 
Sustainability Immersions
Turtle Conservation at Rosewood Little Dix Bay allows guests to help scientists tag endangered sea turtles and collect information as part of a conservation initiative. Guests have the option of pairing their experience with a snorkeling safari around the resort's coral reef to learn about reef restoration following Hurricane Irma.
Ranch Lunch and Pulque Tasting Experience at Rosewood San Miguel de Allende features a brief tour of the sustainable and organic ranch Via Organica. Then, guests enjoy an authentic Mexican lunch made with farm-fresh ingredients and featuring a tasting of pulque, a fermented drink (similar to kombucha) made on-site from agave nectar.
Pollinator Trail at Rosewood Inn of the Anasazi is a walk through the Santa Fe Botanical Garden's pollinator trail, helping guests understand why preserving bees and other pollinating insects is so important to the local environment and the planet as a whole.
Wellness Immersions
Mind, Body & Soul Sessions at Rosewood Baha Mar include unique spa treatments that incorporate ancient Bahamian remedies using Bush medicine, custom-made detox teas and herbal ointments that balance and create harmony.
Discover Natural Pools at Rosewood Le Guanahani St. Barth allows guests to take a dip in the natural pools of Grand Fond. Ann expert guide takes them on a hike along the ocean, where they discover the natural beauty of the island while learning more about its rich cultural heritage.
El Retiro Sense Journey at Rosewood Villa Magna is a guided power walk through one of the city's largest parks, physically boosting energy and oxygenating the body while spiritually enriching guests with cultural and historic landmarks including statues, monuments and gardens from Spain's royal past. This is followed by a leg and foot massage with acupressure and organic aromatherapy, restoring a sense of balance and calm at the property's Sense Spa.
"If the last two years have taught us anything, it's that travel is an incredibly positive force, and one that helps us learn, grow and really connect with ourselves and our global communities," said Radha Arora, president of Rosewood Hotels & Resorts. "This summer, we invite our guests to awaken the full spectrum of their senses and seek to provide them with their pick of unique activities pegged to both marquee cultural moments and the free spirit of summer – from a courtyard party celebrating the Queen's Platinum Jubilee in London to monitoring turtle nesting activities in the British Virgin Islands."