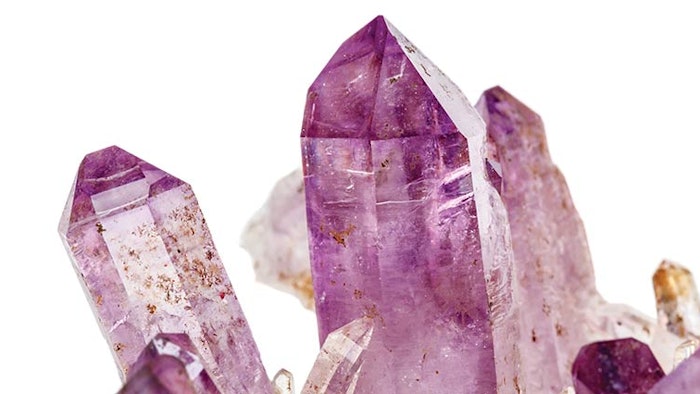 Crystal are key when it comes to wellness spa services. They can be found in products, treatment rooms and wellness practices far and wide. Because they're only becoming more popular, we gathered some insights from industry experts to learn about the next big wave of crystals in energy healing.
"Crystal-infused products are definitely hot right now. I've received a lot more requests from spas looking to carry high-end holistic products that contain crystals, as well as spas that want to offer services incorporating crystals and crystal-infused products. I believe this high demand is occurring as crystals become more mainstream, thanks to the fact that people have experienced so many benefits from using them."
—Andrea Barone, CEO and founder of Crystal Hills Organics
"Crystals have always been treasured for their beneficial effects in the spa world. Their use for multiple practices has a long and well-described history. We're seeing a renaissance of traditional holistic spa concepts that focus on the body as a whole, and crystals won't just be trending as a part of massage work and skin treatments, but also for fueling guests' well-being from the inside. Consciously drinking water that's infused with positive crystal energy will be a vital part of these concepts."
—Jan Eisen, CEO of VitaJuwel
Continue Reading for the other four experts insights on crystals in our Digital Magazine...