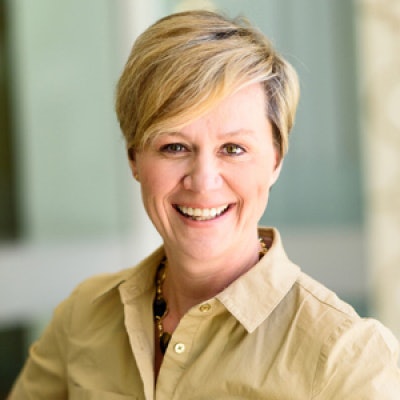 The new spa director at the Four Seasons Resort The Biltmore Santa Barbara—and Estonia native—reveals her five keys to happiness.
1) Morning Run – When the sun is just about to rise and the city has not yet fully awoken, I put my running shoes on and go—I love being outdoors. In the early morning, everything is so quiet and fresh; I can get lost in my thoughts then. Evening runs or treadmill workouts just don't have the same effect on me.
2) Sweet Scrub – I learned to make a lot of different body products from scratch during my time in Hawaii. One of my favorites is a macadamia sugar scrub, where you mix crushed raw macadamia nuts with some raw cane sugar, and add a little organic coconut oil and kukui nut oil. I also like to include a dash of ginger to supply just a little bit of heat to get the blood flowing. Using this scrub in the shower gives my skin a fresh glow, and the coconut oil is the perfect moisturizer—no extra lotion is needed. Just a quick towel dry and I'm ready to go!
RELATED: Spa Snapshot – Four Seasons Resort Costa Rica
3) Breath Easy – My husband actually got me hooked on this little home remedy: Spray a little eucalyptus in the shower and it becomes an amazing mini steam room. It's perfect for clearing sinuses during cold season. There are several different companies offering eucalyptus shower products; my favorite is European Spa Source's Energizing Lemongrass and Eucalyptus ShowerSpa Mist—just a few spritzes does the trick.
4)
Beach
– If all else fails, there is always the beach! I've been so lucky to have worked at seaside resorts—in the Bahamas, California and Hawaii—for the last 16 years. At the beach and in the sun, I'm able to recharge; it's what I draw my energy from. I always have a good book and sunscreen in my bag, but now that I'm a mother of two, you're more likely to find me building a sand castle or splashing in the water.
RELATED: Four Seasons Beekeeper-Chef Launches Program To Help Save Bali's Bees
5) Salty Plans – I'm intrigued by the benefits of dry salt therapy, and I'm so glad to find that salt rooms are gaining popularity. For the last few years, I've been diligently researching dry salt and have visited a number of spas that have salt rooms. Luckily, Santa Barbara has a great salt cave right downtown, so I'm planning to take my entire staff there for a little team-building activity.
About the Four Seasons Resort The Biltmore Santa Barbara:
The Four Seasons Resort The Biltmore Santa Barbara is a 207-room Spanish Colonial building, originally opened in 1927 as part of the Bowman-Biltmore hotel group. It officially became part of the Four Seasons Hotels and Resorts in 1987, and has since undergone a historically sensitive restoration under current owner Ty Warner. Facilities include an 11-room oceanfront spa; three restaurants overlooking the beach; and 40 bungalow suites, seven of which feature heated plunge pools.