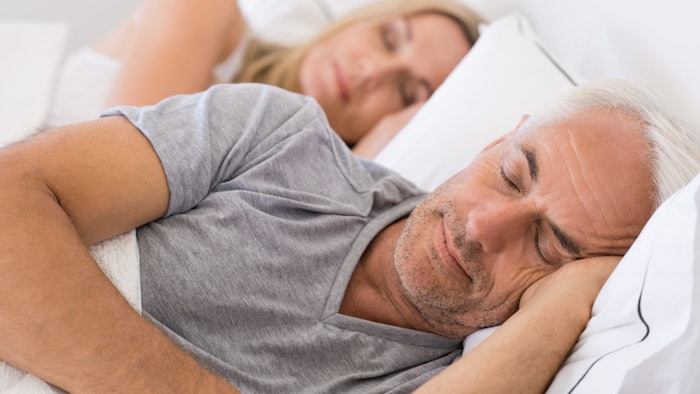 Sleep duration is now considered essential for ideal heart and brain health. The American Heart Association has updated its checklist to measure cardiovascular health, adding healthy sleep as essential for optimal cardiovascular health. The updated Life's Essential 8 was published in Circulation, the Association's flagship, peer-review journal.
Related: Sleep Tech Growing More Popular Among Consumers
"The new metric of sleep duration reflects the latest research findings: Sleep impacts overall health, and people who have healthier sleep patterns manage health factors such as weight, blood pressure or risk for Type 2 diabetes more effectively," said American Heart Association president, Donald M. Lloyd-Jones, MD, ScM, FAHA. "In addition, advances in ways to measure sleep, such as with wearable devices, now offer people the ability to reliably and routinely monitor their sleep habits at home."
According, to the American Heart Association, the ideal level for adults in seven to nine hours daily. Almost 121.5 million people in the U.S. have high blood pressure and more that 28 million have Type 2 diabetes. Importantly, more than 80% of all cardiovascular events may be prevented by healthy lifestyle and management of cardiovascular risk factors.