Gwinganna
, a lifestyle retreat in Australia's northern hinterlands, welcomed such positive feedback for their organic, gluten- and dairy-free meals that they were inspired to write a cookbook. Self-published in 2016, A Taste of Gwinganna offers a collection of over 70 recipes—a mix of new releases and "greatest hits" based on the property's most popular menu items, from moussaka to these Tahini Balls. "They're so beloved that we've kept them on the menu since the first year we opened," shares Tracy Willis, Gwinganna's marketing manager and the book's editor.
RELATED: Strawberry Lemonade Smoothie Bowl
Tahini, a traditional Mediterranean paste made from toasted sesame seeds, boasts high levels of calcium, fiber and omega-3, an essential fatty acid that plays a role in brain function and is also thought to help prevent cardiovascular disease. The recipe's figs, apricots, almonds and currants combine beautifully, but Willis notes they can be substituted for other fruits and nuts according to taste.
Each sweet treat adds up to about 110 calories, so it's best to indulge in just one a day, preferably with a mug of delicious herbal tea. "Choose a warming flavor in the cooler months and something lighter and more citrusy in spring and summer," suggests Willis. Batches can be made up to a week in advance or frozen for several weeks. Bonus: Partial proceeds from each book go to Wildcare Australia Inc., which releases rescued koalas onto the retreat.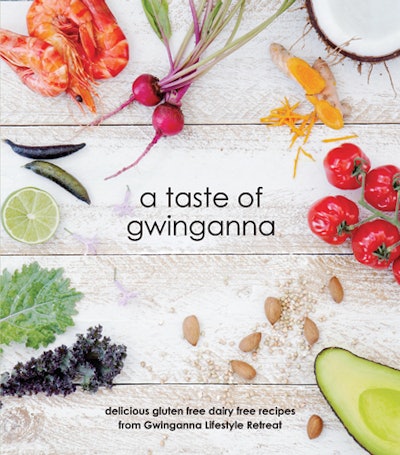 Tahini Balls Recipe
Yields 20 balls
1 cup dried figs, stalks removed
1 cup apricots
1 1/2 cups desiccated coconut
1/2 cup raw almonds
1 1/4 cups almond meal
1/2 cup currants
3/4 cup tahini
1/3 cup raw honey
Toasted coconut for rolling
Blend figs, apricots, coconut, almonds and almond meal in a food processor until fruit and nuts are finely chopped. Place mix in a bowl, add currants, tahini and honey, and combine well. Roll into walnut-sized balls and toss in toasted coconut.
–by Marina Kay
Is there anything more gratifying than receiving compliments on your cooking? The chefs at