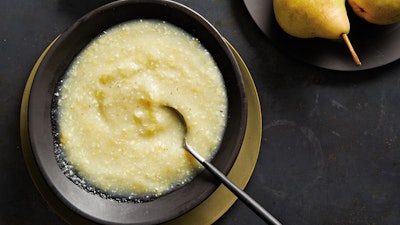 According to a 2015 report by researchers at the Centers for Disease Control and Prevention, 87 percent of Americans don't consume enough veggies. Until a few years ago, Nicole Centeno fell in the "could try harder" category too. Vowing to transform her diet following the birth of her first child, the advertising-exec-turned-chef launched
Splendid Spoon
, a soup delivery company based in Brooklyn, New York, in 2013.
Centeno recently released her first recipe collection, the Soup Cleanse Cookbook (Rodale, 2016). Despite the title, this isn't a rigid regimen— readers can follow the weekly plan (one dedicated soup day, five soup swap days and one "wander" day) or simply dip in and out for ideas. Centeno herself is the first to eschew an all-or-nothing approach in favor of small tweaks "that make a big difference to our health," she says.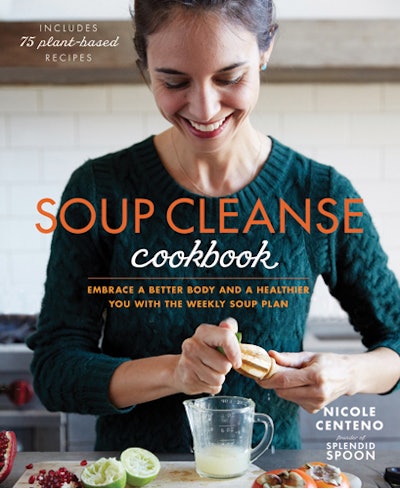 In addition to lifestyle tips and advice, the book covers 75 vegan combos, from soups and stews to broths and purees. This unconventional fruit-forward concoction focuses on pears, which, points out Centeno, "boast a lovely, not-too-sweet flavor and are good sources of copper, an essential mineral that contributes to anti aging, vibrant nails, skin and hair, and thyroid health. Protein-rich hempseeds and sunflower seeds deliver a more complete amino acid profile."
Pear and Sunflower Seed Soup
Yields 4 servings
2 pounds Bartlett pears, quartered
1/2 tsp. freshly ground cardamom seeds or 1/4 tsp. dried cardamom
1 vanilla pod, split and insides scraped out, or 1/2 tsp. vanilla paste or extract
1 tsp. ground cinnamon (preferably Saigon cinnamon)
1/4 cup sunflower seeds, soaked overnight and drained
1 Tbsp. ground hempseed Juice of 1/2 lemon
2 quarts water
Combine all ingredients in a medium pot over a high heat. Cover and bring to a simmer. Reduce heat to low and continue to simmer for 30 minutes, or until pears are very soft. Using a blender (immersion or countertop), puree until smooth, then serve.
–by Lesley McCave