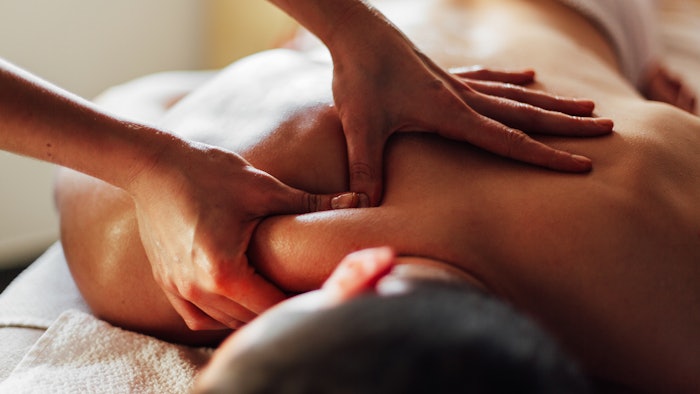 Five national massage brands, Hand & Stone, Elements Massage, Massage Heights, Woodhouse Spas and Spavia, have come together to form the National Association of Spa Franchises (NASF). This group is committed to enhancing current safety procedures in the massage and spa industry. 
The NASF launched the Employment Verification System (EVS), a program that will allow participating businesses the ability to capture and share important information about service providers who were separated from a spa for breach of safety protocols. 
Related: A Body Approach To Stress Relief
"Since launching last summer, we have already seen more than 10,000 searches across all the brands, said Cindy Meiskin, president of NASF and Chief Experience Officer at Hand & Stone Massage and Facial Spa. "We are pleased that the EVS is working. The safety of our staff and guests is of utmost concern, and we hope that the launch of the NASF and the use of the EVS will serve as a deterrent to inappropriate behavior across all of our participating spas." 
The EVS is run by Crimcheck, a DISA Company, which provides employment background screening solutions including criminal record checks, verification services, drug testing and occupational health services. This service allows for access to the EVS, providing individually owned spas with additional protection when hiring new therapists.