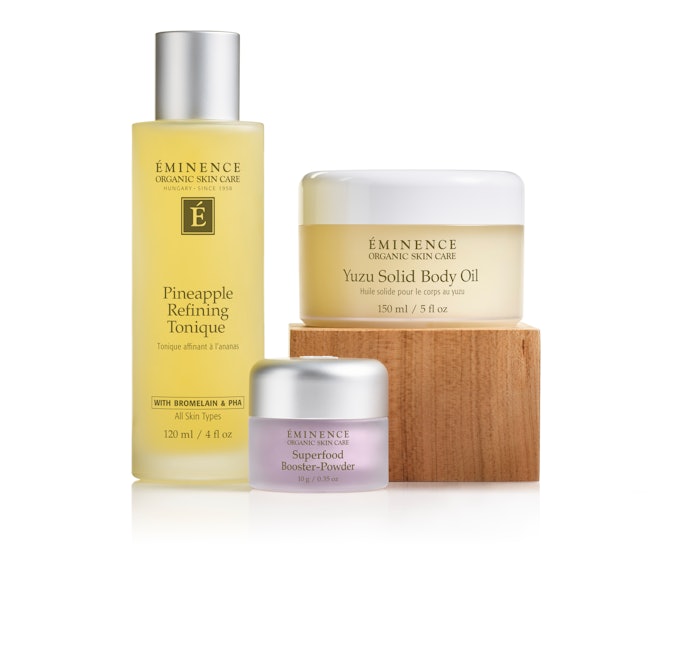 Photo courtesy of Éminence Organic Skin Care
Éminence Organic Skin Care's launched the Tropical Superfood Collection that features potent botanicals for bright, healthy looking skin. The collection includes the Pineapple Refining Tonique, Superfood Booster-Powder and Yuzu Solid Body Oil. 
Key Benefits
Creates a bright, even-looking complexion by reducing the appearance of dark spots and clearing clogged pores
Minimizes signs of uneven skin texture, leaving soft smooth skin
Hydrates and resurfaces the skin for a renewed, youthful-looking complexion
Boasts luscious and exotic sensorials
Organic formulations are suitable for all skin types, including sensitive skin
Related: 12 Botanicals Recommended for Every Skin Type
The Tropical Superfood Collection provides gentle exfoliation as well as potent antioxidants blended with superfood botanicals. Each formula in this collection enhances the skin with PHA and unique, next-generation superfood botanicals, including Kakadu plum, pineapple and camu camu. Together, this combination of key ingredients delivers a tropical experience and the look of healthy, glowing skin.