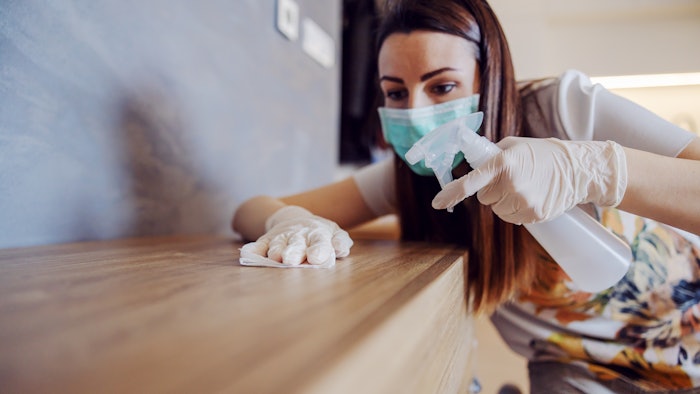 Guests are savvier than ever about businesses where they can feel safe, and a properly cleaned spa is the strongest foundation there is! Sanitizing your spa is about more than just wiping down surfaces in common areas; it's about creating the safest, healthiest environment you can for the well-being of your guests and staff. 
So, we're turning to the experts in cutting-edge sanitation practices. Join Siobhain Sweetingham, BSc, infection prevention expert at Virox and Prevention Disinfectants, as she discusses how to implement the fastest, safest and easiest disinfectant protocols for your spa. Learn all about the latest sanitation practices that every spa manager should know, including cleaning and disinfection tips, gold standard protocols for surfaces and equipment, and much more. 
Achieving the highest standard of spa safety has never been easier. Find out how in "The Latest Sanitation Practices Every Spa Manager Should Know," a mini-webcast happening on Monday, April 3, 2023, at 12:00 p.m. Central Daylight Time. Not only will you learn how to properly—and quickly—disinfect your spa spaces, but you can also enter to win a Prevention Wipes giveaway! 
And, if you can't make it to the live webcast, you can still watch it on demand afterward—as long as you are registered. 
Sign up here for this FREE mini-webcast, and get excited for some serious learning on April 3, 2023.