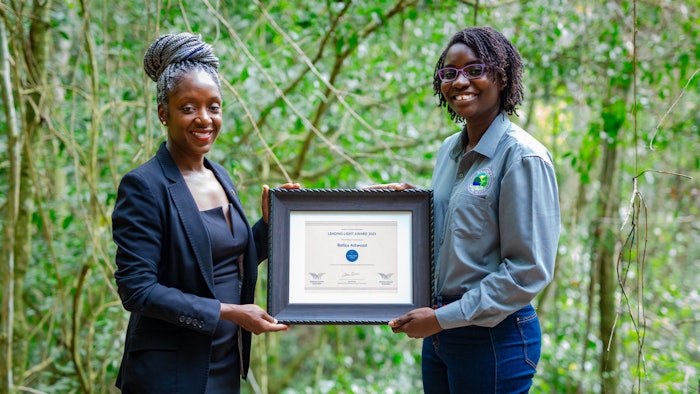 Courtesy of The Wellness Tourism Association (WTA)
The Wellness Tourism Association (WTA) has announced the winners of its first Leading Light Award: Refica Attwood, founder and executive director of Wallings Nature Reserve in Antigua & Barbuda; and I Nyoman Yastama, spa and wellness director at Alba Wellness Valley by Fusion in Hue City, Vietnam.
The Wellness Tourism Association's Leading Light Award honors those whose wellness initiatives encourage sustainable wellness tourism. 
Attwood has been locally dubbed "Antigua's Proudest Treehugger," and she acclaimed for turning a neglected forest—where she played as a child—into the country's first community-managed national park: Wallings Nature Reserve. Currently, the Nature Reserves is working on reforestation efforts by planting 600 food-producing trees.    
"Ms. Attwood is being honored by the WTA for her leadership in creating and continuing to manage a sustainable tourism product that can be looked upon as an inspiration to other communities, islands and countries around the world," said Anne Dimon, WTA president and CEO. Added Attwood: "I will always remember my father's words that inspired me: 'If you want to see a change you are going to have to take action.'"     
Yastama is a hospitality industry veteran. As a spa and wellness director and a coordinator with World Wellness Weekend, he delights in encouraging a wellness tourism culture in the province of Hue. By working with the local tourism office and Hue University tourism program, Yastama helped raise the profile of wellness with local residents and open people's minds to the concept of wellness travel. "Mr. Yastama is being honored for spreading wellness awareness and encouraging the local government to support the sector and further elevate the profile of the destination in order to attract the wellness-minded traveler for the benefit of all," said Dimon. Noted Yastama: "Wellness is my passion and I want to see all qualifying businesses here in Hue band together with the support of the tourism board so that all locals benefit."