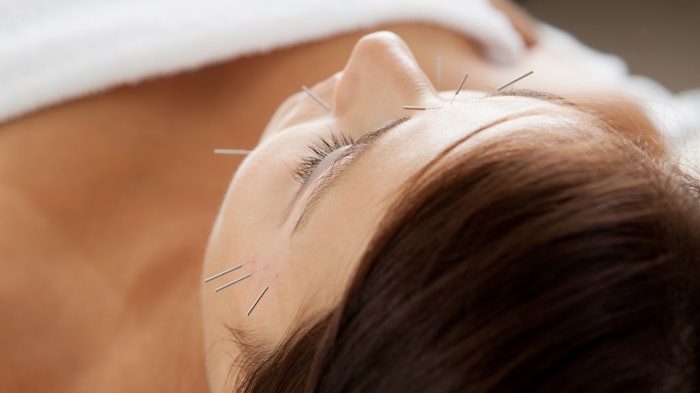 The Carillon Miami Wellness Resort has partnered with Irina Logman, DACM, LAc, to bring the Advanced Holistic Center to Miami. Dr. Logman is a New York and Florida State licensed doctor of acupuncture and TCM, and nationally board certified in acupuncture and Chinese herbs. 
Related: 5 Reasons To Attend the Virtual WellSpa 360 Expo
The Advanced Holistic Center specializes in integrative medicine, and offers a complete care package to harmonize the body, mind and spirit. With treatments such as acupuncture, herbal medicine, nutrition counseling, the Traditional Chinese Medicine (TCM) approach is used to address conditions ranging from musculoskeletal to psycho-emotional, including pain, headaches, hormonal disorders, stress and more. 
The new spa offerings allow guests to discover a personalized and integrative approach to Traditional Chinese Medicine and acupuncture.