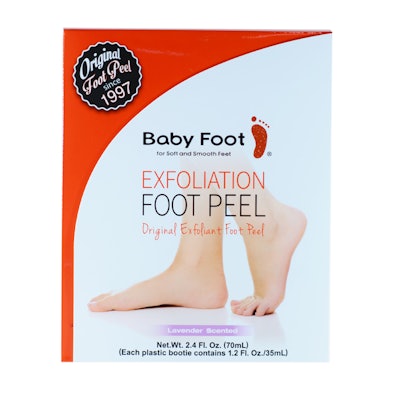 Baby Foot USA announced today their participation at Premiere Orlando, June 2-4, 2018 at the Orlando/Orange County Convention Center in Orlando, Florida.
"We are excited to be featuring two new additions to our product line at Premiere Orlando this year. Spas and salons looking for new products or services to offer will want to make a visit to our booth a priority," says Kim Webb, Baby Foot Team Member. At the Baby Foot booth, attendees will be able to see our new products and learn about the features and benefits. Attendees will also be able to purchase our products at a special show price.
RELATED: Guy Tang Joins Premiere Orlando's Main Stage Lineup
About Premiere Orlando
Premiere Orlando is the industry's largest tradeshow, bringing in more than 58,600 beauty industry professionals from all 50 states and over 44 countries; who have the opportunity to experience more than 600 educational classes and over 800 exhibitors including Baby Foot across the 7-acre exhibit floor. There is no better place in the world, for salon and spa professionals to get the education they need to succeed than Premiere Orlando.
RELATED: Nufree Finipil to Release New Product at Premiere Dayspa 2018
About Baby Foot
Baby Foot is the "Original Foot Peel". In 1997, Baby Foot was created and formulated in Japan. In 2012, Baby Foot was launched in the US. Baby Foot continues to be the most loved foot exfoliation brand. This innovative foot care product will make your feet as smooth and soft as a baby's foot. This 1-hour treatment is powered with 16 natural extracts, glycolic and lactic acids, Baby Foot Exfoliation Foot Peel gently removes unwanted dead skin cells from your feet, delivering results that other foot products cannot achieve. Baby Foot is simple to use, effective, and effortless.