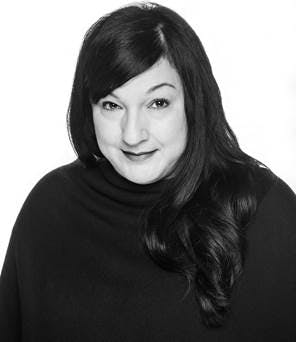 The international natural beauty brand is set to celebrate its 50th Anniversary in 2017. 
Martina Joseph has been named the new CEO of Dr. Hauschka Skin Care, Inc., Martina brings over 20 years of brand-building experience in the natural beauty space, most recently as General Manager for Bliss North America.  Prior to that she led the North American marketing, sales and education efforts for Carol's Daughter, Jurlique and Nude Skincare.
 "From the very beginning, Dr. Hauschka Skin Care has been a true pioneer, leading the way and setting the standard for quality and innovation in the natural beauty world", says Martina.  "Having been a fan since my first Dr. Hauschka treatment many years ago, I am excited to be joining the US team to continue building on the brand's 50-year history and expertise."
 "The Board of Dr. Hauschka Skin Care is delighted to welcome Martina to our organization," says Board Member Armin Dörr. "We are looking forward to Martina's leadership as we usher the brand into its next phase of growth. We feel very confident in the expertise and energy that she brings to the team and to the brand."
 In her new role, Martina will work with the sales, marketing and operations teams to develop and execute a progressive marketing and sales strategy to drive growth and increase US market penetration. Reporting to the Dr. Hauschka Skin Care, Inc. Board of Directors, she will provide leadership and direction to the entire organization, strengthen relationships with key customers, and develop and implement business plans consistent with the brand's international mission. Martina will also work directly with Dr. Hauschka manufacturer WALA Heilmittel and global affiliates to contribute to international strategy.