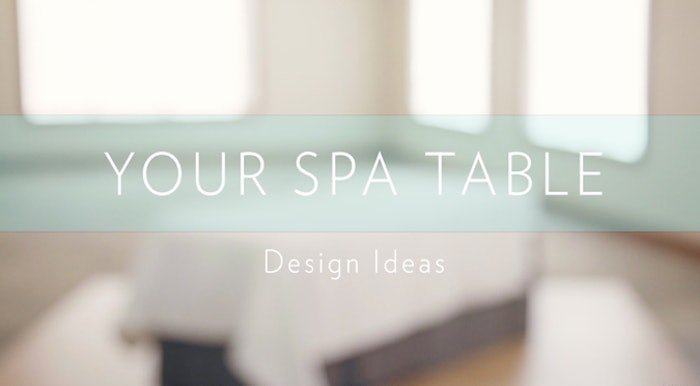 The leader in spa linen innovation releases retail training videos.
Comphy announced a new series of instructional videos for professionals and consumers. The leader in luxury linens for spa, hospitality and home, Comphy is committed to educating both the professional spa and hospitality industries, as well as design-conscious consumers on a variety of useful topics. This week, the company released How-to Triple Sheet, Bed Design Ideas, Spa Table Design Ideas and a retail training video for Comphy Retail Program clients. The videos provide everything from product knowledge to design inspiration to help customers create the right look for their business or home.
"It's important to us to always be listening to our customers, and many have asked us to do more videos over the years," says owner and founder, Mia Richardson. "We are excited to have this as yet another venue to provide our customers with more support and creative inspiration."
The videos can be found on the Comphy YouTube channel, with links on comphy.com. The Retail Training video will be available only to clients participating in the Retail program. Provided in segments, the video explains in detail what the program entails, including product information and best practices for retailing.
The video series comes on the heels of a product expansion, including a series of luxuriously soft knit throws and blankets, a spa robe made from the same high performance fabric as Comphy's renowned linens, new fabric designs for pillows, saddles and more.
Added Richardson, "it has been a big year for Comphy with all of our new product releases. We are happy to be able make it even easier to sell and use our products by offering our clients these new videos. We plan to produce more design trend and product tips videos to the series in the coming months."