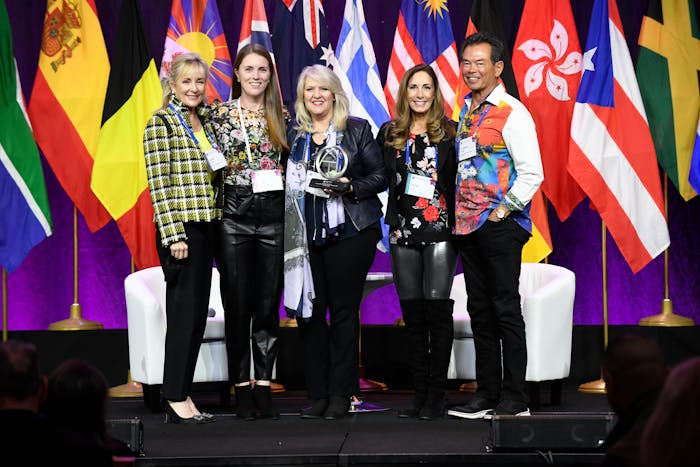 Courtesy of Global Wellness Summit
At the Global Wellness Summit (GWS) that took place Dec. 1-3 2021, Global Wellness Award winners were announced throughout the conference. Honorees were chosen based on contributions made to the Summit's goal of positively shaping the future of wellness. Here are the Global Wellness Award recipients:
Christine Clinton: The Debra Simon Award for Leader in Furthering Mental Wellness
Clinton chairs the Global Wellness Institute's (GWI) Wellness for Children Initiative, where she works to highlight and advocate for the needs of mental wellness awareness among kids. Clinton was honored for her tireless work in promoting the education and empowerment of children around the world on health and wellness, with a specific focus on mental and emotional well-being. This award is sponsored by the Debra Simon Family Foundation.
Sue Friedland: The Leading Woman in Wellness Award 
Friedland co-founded SuperSmartHealth with her late husband, Dr. Danny Friedland. The award was presented by GWS Advisory Board Member, Nicola Finley, MD, with presenting sponsor Natura Bissé. Dr. Finley commented that Friedland is "among those unsung heroes who work tirelessly behind the scenes to advance health and wellness among us all."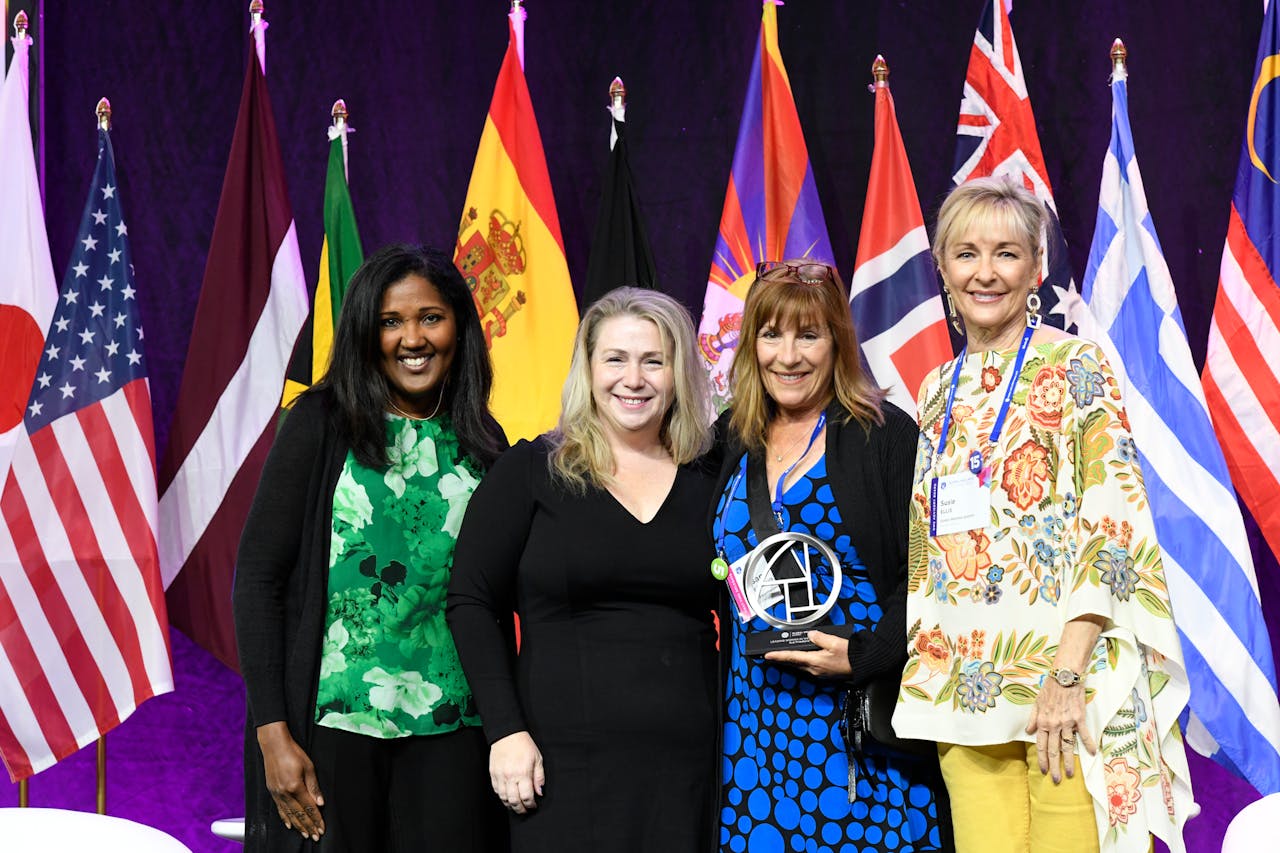 Leading Woman Award recipientCourtesy of Global Wellness Summit
Craig Cogut: The Leader in Sustainability Award
Cogut, founder, chairman and CEO of Pegasus Capital Advisors, was recognized for his work helping businesses  compete successfully while focusing on resource efficiency and sustainability. He leads the first U.S. private equity fund accredited by the Green Climate Fund.
Karen Moseley: The Leader in Workplace Wellness Award
Moseley is the president & CEO of HERO (Health Enhancement Research Organization), a national think tank dedicated to advancing best practices in workplace health and well-being. She is a past recipient and GWI advisory board member. Renee Moorefield said, "Karen has defined for the rest of us, what it means to be an advocate. To fight for what matters and do it with integrity and grace."