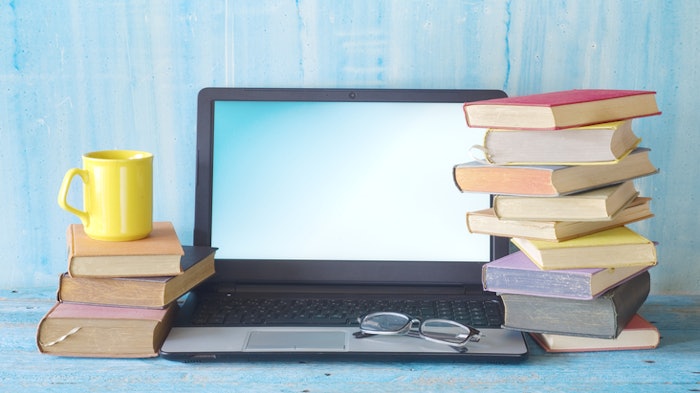 The WellSpa 360 Expo virtual event, taking place online September 21-22, 2021, is bringing spa and wellness pros an expansive amount of wellness education—and we've just added even more classes! Check out the most recent product education sessions, which will also be available on-demand for registered attendees to enjoy after the event as well.
3 Key Elements For A Successful Marketing Plan
Zoé Bélisle-Springer Community & Content Manager, Phorest Salon Software; Wednesday, September 22, 2021, at 12:30 p.m. CDT
Creating a marketing plan for your spa can feel like an overwhelming task, but with the right tools and planning, an effective marketing strategy can supercharge your growth potential. In this session, Zoé Bélisle-Springer of Phorest Salon Software will dive into three key marketing tactics that are proven to help attract and retain loyal spa customers. In this session, attendees will learn how to:
Craft an effective email marketing campaign
Match your online reputation to the word on the street
Turn Instagram followers into paying customers
Zoé Bélisle-Springer is an award-winning writer, author, podcaster and speaker known for their contributions to inspiring materials destined for the salon community. As Phorest Salon Software's Community & Content Manager, they are responsible for the planning and execution of localized audio and written content as well as driving community engagement leading to collaborative course content, mentorship programs and online/on-demand video content.
Gemstone Therapy
Cindy Keske, Owner, Rock On Minerals and Design; Wednesday, September 22, 2021, at 1:30 p.m. CDT
Join Cindy Keske, owner of Rock On Minerals and Design, as she takes attendees on a gemstone journey, where they will learn and explore the different stones of the brand's two most popular collections. Discover the healing properties of gemstones and how they are integrated with the Body Ritual Protocol. Keske will also discuss body, face, reflex, chakra layout and acupressure techniques, as well as other products and accessories that can be used during the massage. In addition to the treatment room, gemstones can be used for interior design and decorating, and Keske will show attendees examples of how to incorporate such decor in and around the boutique and relaxation areas.
Cindy Keske, owner of Rock On Minerals and Design, has background and experience in leadership, sales and education in the beauty industry. With her interest in Gemstones and Crystals, she set out to create a professional environment for spas and resorts to utilize Gemstone Therapy. After connecting the European experts to her gemstone experience here in North America, she founded Rock On Minerals and Design, which has grown to work with gemstone blends for Massage ~ Reflexology ~ Acupressure ~ Facials ~ Crystal Healing and Customized Wellness Experiences.
Mesotherapy is the Future: Infusion Facial Solutions for Noninvasive Skin Care Treatments
Phyllis Hsieh, President, SESHA Skin Therapy; Wednesday, September 22, 2021, at 2:00 p.m. CDT
SESHA Skin Therapy began as a pharmaceutical company, CONREX Pharmaceuticals Corp. As a result, all of the brand's product ingredients are encapsulated in patented delivery technology, P.E.T., which provides preventive and corrective treatment beyond the surface layers of the epidermis.
Join Phyllis Hsieh, president of SESHA Skin Therapy, to learn about the brand's innovative and nourishing skin care solutions. This session will focus on the carefully curated, comprehensive professional facial treatment using the NEW MesoBotanica nano-tip pen. The solutions are formulated with pharmaceutical-grade botanicals alongside exfoliants, peptides, antioxidants and growth factors to optimize treatment results.
Now you can provide your clients with a pain-free, corrective, preventive and targeted facial treatments with essentially no downtime!
Phyllis Hsieh is the president of SESHA Skin Therapy. She is a nurse, esthetician, cosmetic formulator and industry veteran with more than 30 years of experience. Dedicated to ingredient and product penetration technology, Hsieh is leading the industry in developing cutting edge products to meet each and every skin care need.