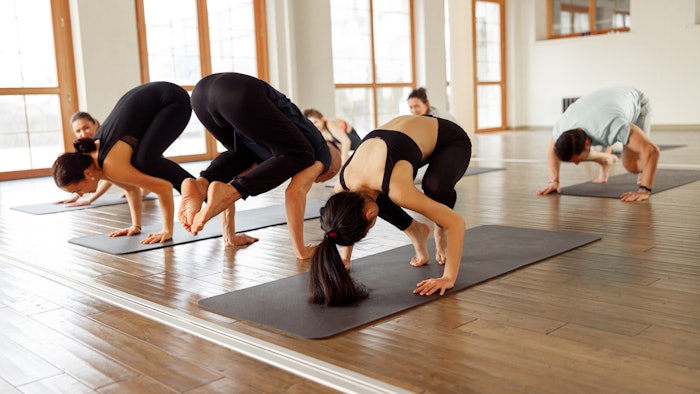 The WellSpa 360 Expo virtual event, taking place September 21-22, 2021, is bringing an expansive amount of educational sessions with an emphasis on different wellness aspects. One of the important and trending topics being covered is physical wellness. We have brought together three classes dedicated to physical wellness on a multitude of levels.
Related: Register NOW for the WellSpa 360 Expo
Mytecia R Myles, founder of Supernatural Success and KOR Aesthetics International, Tuesday Sept. 21, 2021 at 9:30 - 9:55 am
Join Myles as she discusses nutritional wellness and how pros can cultivate it for themselves and their clients. Myles will cover how to influence key audiences, clients and customers by cultivating professional well-being and how to identify nutritional wellness strengths, weaknesses, opportunities and threats to vitality as a spa professional post Covid-19.
Attendees will also learn how to identify and eliminate internal and external toxicity while gaining practical techniques on how to authentically cultivate professional longevity. This class will help you plan for success using Herbal Nutrition and self-preservation strategies.
Related: 4 Ways to Focus on Mental Wellness
Light Therapy - The Body's Internal Regulator of Health & Beauty
Amy Gardner, director of education at LightStim, Tuesday Sept. 21, 2021 at 3:30 - 4:25 pm
Join Gardner, licensed esthetician, educator and director of education at LightStim, as she discusses how health and beauty begin at the cellular level and can be "regulated" to some degree by habits, recurring experiences and spa treatments. Learn more about light therapy as a gentle regulator that not only supports, but optimizes the body's inherent ability for healing and rejuvenation.
Related: Infection Prevention: Keeping Your Spa Safe Post Covid
Refining the Fitness Experience
Paige Costello, manager of spa & hospitality at Hyperice, Tuesday Sept. 21, 2021 at 5:00 - 5:30 pm
Costello will take attendees through fitness recovery, a popular trend that can take many different forms. This session will cover fitness recovery options available to wellness businesses and help attendees think outside the box when it comes to this area, including contact-free, in-room and group classes that keep clients' health top of mind. Costello covers cost effective ways to elevate your fitness center, recovery concepts, recovery classes and self-service recovery programming, in room and rental services for fitness outside of the fitness center.
Check out these classes and many more at the WellSpa 360 Expo. Be sure to register today.