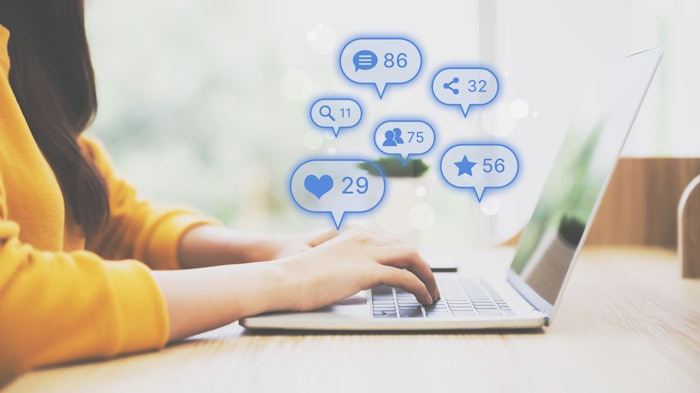 Social media remains at the height of popularity and it's imperative that wellness practitioners and spa owners develop their brand's pages to keep up with latest marketing and technology strategies. 
Experts at Meevo shared their nine must-know social media best practices to help spa owners to attract clients, boost brand awareness and loyalty and increase bookings. 
1. Choose the Right Platform
It's never been more imperative to choose the social media platform that is right for your spa business. There should be less importance on being on everything social media platform, and more placed on the one platform that is the most relevant to your clientele. Meevo recommends the top platforms for spa owners as Facebook and Instagram. 
2. Post Meaningful and Relevant Content
Spa owners should always attempt to cater their content to their target audience. If your clientele is a younger demographic, then your social content should reflect that by staying up to date with the latest trends. For boosted engagement, post more than just services, products or discounts by adding in scattered content contains quotes, how-to videos, treatment benefits and more. 
3. Add a 'Book Now' Button
Design your social media pages to easily allow your clients to navigate to your booking page. Add a booking button to posts and have another in your profile bio that links to your website's scheduling platform. Also include the action to book within video content to urge clients to always be interested in booking services with you. According to the experts at Meevo, you can also add a Linktree in your page's bio to help drive more traffic to your website and the specific pages you want to showcase. 
4. Share Ways to Save
Get the attention of potential clients by offering a discount code for new followers or for sharing content. Your spa's social page can serve as a platform to offer special perks, giveaways, loyalty points or referrals. Use your platform as a method to creatively sell your services to your followers. 
Related: 6 Tips to be Authentic on Social Media
5. Use Videos or Go Live
As we move into the word of TikTok, video content is continuing to rise as the most engaging form of social content. There are multiple methods to posting video content that are worth trying out including Reels, lives and story posts. 
6. Keep it Brief
It's hard to capture your viewer's attention and it's even harder to keep it. Whether your content is about your latest services and products, a monthly promotion, or a Facebook contest, keep it short and easy-to-read, according to Meevo experts. 
7. Target Your Audience
Without finding your target audience, your social platforms will not reach your clientele. Take the time to identify your dream client, review your brand personality, and develop your client experience to make sure it is all in alignment. This will help you better understand where clients are spending this time and the type of content they like engaging with. 
8. Be consistent
The social media best practice is to stay consistent with your posts. There is no possibility for a platform to be successful without regularly scheduling content and engaging with your followers. This also means developing a brand voice that is consistent within your content to maintain an overall tone. This can be done by tracking your posts to see what does well, and consistently building upon that. 
9. Have Fun
Don't be afraid to have fun on your social platform. This is your chance to show your personality and let your followers know who you are! Your social pages are also an opportunity for you to learn about your followers. Instagram offers the option to poll your followers or to ask them questions. This exchange will also boost engagement for your pages. All of this information is useful in creating posts that display the customer experience you offer.