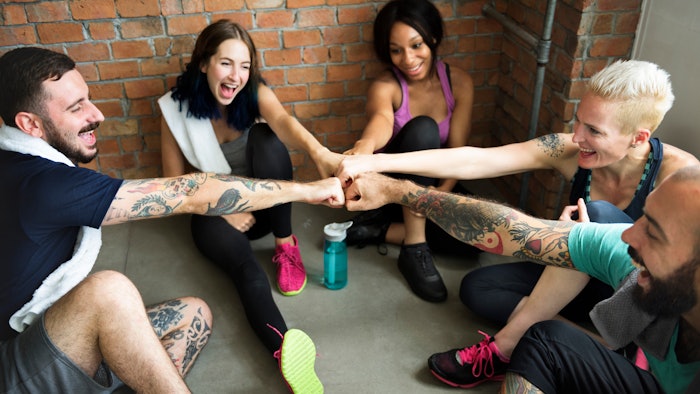 TikTok has become the go-to platform for spa and wellness trends. The social media platform is full of hacks and routine tips for improving beauty regimens. These five TikTok wellness trends are sure to be on the top of clients' minds throughout this year.
Related: 12 Biggest Wellness Trends in 2023, by The Global Wellness Summit
1. Modernizing Ancient Medicine
Wellness experts are modernizing ancient practices to fit modern needs. Traditional Chinese medicine has been gaining prominence in spa spaces for years. The trend encompasses tons of indigenous healing practices, and combining them with modern science has produced strong results.
Ancient wellness has around 4.6 million views on TikTok, highlighting tools like gua sha, ingredients like turmeric and Ashwagandha and ancient healing methods like Indian ayurvedic medicine.
Wellness experts encourage partaking in these ancient wellness practices in ways that honor the ancient roots of the treatments through ethical brands and practitioners. 
2. Mushrooms
One of the newest buzzwords in healthy ingredients are mushrooms, with TikTok's wellness fans lauding the benefits of mushrooms like the antioxidant-rich Chaga (~92.8 million views) and energy-boosting reishi (~954.6 million views).
Mushrooms are a significant part of traditional Chinese medicine practices and have also been receiving a modern upgrade to fit current needs. Popular skin care brands are starting to include mushroom-derived ingredients in their collections.
3. Digital Detox
The hashtag digital detox has around 49.9 million views on Tik Tok. While it may be contradictory to practice a digital detox on social media, the self-care strategy is gaining prominence in 2023, this hashtag – and its intent – is top of people's minds for 2023.
A study from Global Workplace Burnout found that almost 34.7% of people surveyed were experiencing burnout in 2022, a 29.6% increase from 2020. Disconnecting from the digital world is one way that guests are coping with that burnout. 
Some guests will be craving a tech-free holiday; many spas are responding with retreats and treatments designed to help guests get away by locking away their phones or turning off the wifi while they are trying to relax.
Related: Skin Cycling Is the New TikTok Trend Influencing Your Guests
4. Fitness Communities
Community-based fitness has become a huge trend in 2023, with many wellness spaces organizing social events or chat groups for clients to interact. Fitness apps are another way to connect workouts within a group. The trend is popular on Tik Tok, with around 87.4 million views for Gym Friends on the platform.
It is suggested that the boredom of working out alone during the pandemic and the desire for social connection post-pandemic have helped fuel the trend. A fitness community can also have an added accountability factor to help guests stick with their workout routines.
5. Journaling
Journaling has been shown to have mental health benefits when used as a mindfulness activity. It can also build gratitude and allow guests a chance to unwind or detangle what is in their heads. Journaling is a huge trend on social media, with around 4.3 billion views on Tik Tok alone. 
The popularity of the trend is connected to a desire to simplify life, which has around 504 million views on TikTok, indicating it will also be a significant trend throughout 2023. Some popular wellness writing methods include gratitude journals and bullet journals, but there are an increasing variety of designated wellness journals designed to guide clients through the process.