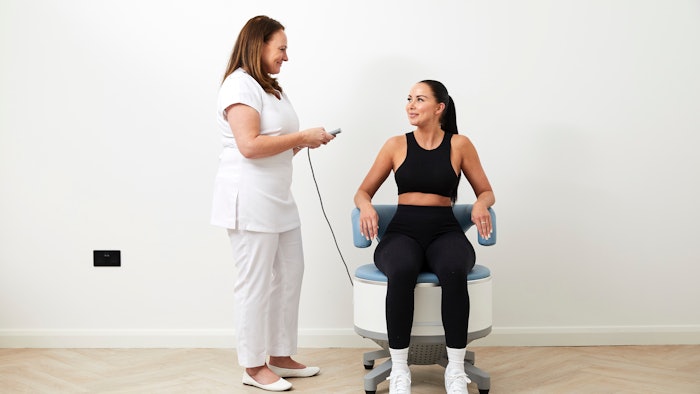 Photo Courtesy of Beauty Sculpting Room
Beauty Sculpting Room has acquired a pelvic strengthening chair, an innovative solution for clients seeking to enhance core strength, improve posture, and address various pelvic health concerns. With modern technology and targeted mechanisms, the chair promises to deliver visible and tangible results in a few sessions.
Related: 7 Trends Changing the Scope of Wellness Amenities
Pelvic floor strengthening chairs are designed to help individuals strengthen their pelvic floor muscles without the need for invasive treatments or manual exercises. These chairs utilize a combination of technologies to stimulate and train the pelvic muscles, leading to enhanced strength and function.
Each session with the pelvic floor strengthening chair will be tailored to meet individual needs, ensuring optimal results. Beyond core and pelvic strength, users of the chair can also expect improved bladder control and enhanced sexual health.
Appointments for the pelvic strengthening chair sessions are now open, with introductory offers available for a limited period.