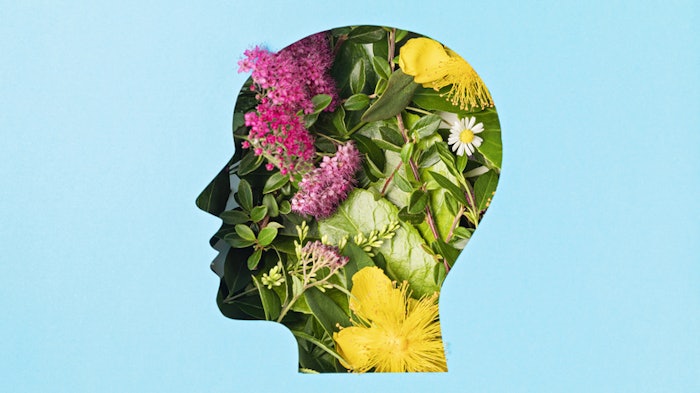 During Day One of the Global Wellness Summit (GWS) 2020, a hybrid event that took place virtually and in person at The Breakers in Palm Beach, Florida, delegates learned about what will be most newsworthy as we move into 2021. Beth Mcgroarty, GWS vice president of research, presented a rundown of which wellness trends we can expect to emerge, particularly as a result of the global pandemic. 
1. Immunity building and enhancement, running the gamut from food to supplements to education. In addition, immunity improvement will come in form of energy healing, bio-hacks and bodywork.
2. Preventive care, in this case, aligning wellness and health care across community and economic lines (including improvements in telehealth). 
3. Connecting with and replenishing nature, because the natural world heals us and we need to heal it back. Plus, people's connection to others is being replaced by a connection with nature because of COVID. 
Related: 4 Keys to Workplace Well-Being Programs
4. At-home self-care—a trend already booming thanks to pandemic lockdowns. Workout apps and LED lights will continue to grow in popularity, and spa pros have the opportunity to enhance their clients' self-care efforts with wellness coaching. Additionally, home wellness products and interest in clean air will come to the forefront. 
5. Wellness and health care will come together. There are already more conversations happening about how wellness ties into health care, again, due to the pandemic. "As we lift the lid on pain points in society, wellness will shed light on how issues are contributing to the mental health crisis we're in," McGroarty predicted. "Leaving these big conversations in the shadows hasn't made us well, and it will be a big opportunity." She added that we can expect to see a rise in financial therapy, death doulas and the sober curious movement. There will also be more awareness of vitamin deficiency and other medical concerns as well as circadian sleep rhythms and better sleep in general.
6. Wellness travel in many forms, including sustainable and regenerative travel, slow travel (i.e., powering down and taking time to do and appreciate things), human power travel (such as cycling, walking, hiking, paddling) and healing with nature (like forest bathing). In addition, people will be taking more timeouts from media and digital devices.
7. Women's wellness, specifically in terms of sexual and reproductive health. Sexual wellness brands are emerging as stigmas are disappearing. Younger women are moving away from birth control, and older ones are interested in menopausal and pelvic floor care. 
8. More men in wellness, looking to take better care of their bodies and minds. 
9. Hygienic and touch-free services, products and packaging, with a focus on things like antibacterial beauty, protective textiles and wellness apparel, wellness architecture and pandemic-proof properties. Authenticity and sustainability will reign supreme, with consumers less interested in overt sales tactics from bloggers.